Pre Labor Day Flash Sale: 20% Discount On 12 Inch Ooni Pizza Ovens
Ooni 12 inch pizza ovens are some of the best designed and most affordable pizza ovens out there today. Now, for a limited time, you can get a major discount on all 12 inch ovens.
Psst! Just wanted to let you know that Ooni is running a 20-30% off sale on pizza ovens until May 29th. If you've been holding off on one because of cost, now's the time! Perfect for summer!
---
Leading up to this year's Labor Day (from August 26th – 29th), Ooni is offering a whopping 20% discount on each of their 12 inch pizza ovens. In the case of the Karu 12 and Koda 12 ($399), that means saving up to $80 which can be put towards Ooni accessories or high-quality ingredients.
Let's go over why you might want a 12 inch pizza oven and which Ooni pizza oven is best for you.
Note: While the flash sale is temporary, the information within this post regarding 12 inch pizza ovens is always relevant. If you miss the sale, stay tuned for the next one or consider bundling up to save money.
(or keep reading to learn more…)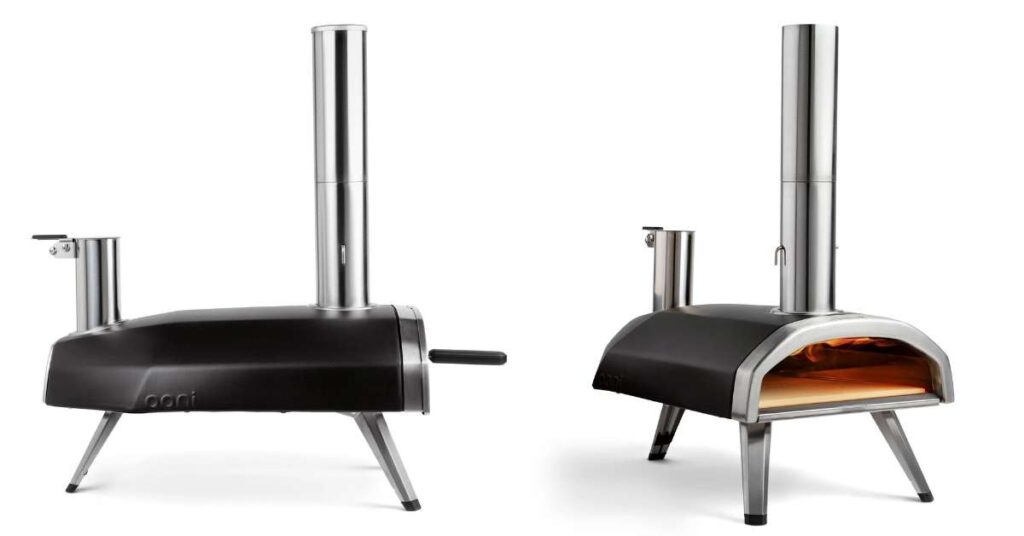 12 Inch Pizza Ovens Are Compact And Affordable
When it comes to portable pizza ovens, they usually come in 12 inch and 16 inch form factors. Generally speaking, a 12 inch pizza oven can accommodate a 12 inch pizza, while a 16 inch pizza oven is big enough for a 16 inch pizza. Makes sense, right?
Most people naturally gravitate towards the bigger ovens, because they want to make large New York style pizza, but there are lots of reasons why you may want a 12 inch pizza oven instead.
Related Post: All 6 Ooni Pizza Ovens Compared
12 inch pizza ovens Benefits:
Perfect size for Neapolitan pizza (usually around 12 inches)
Lightweight – only around 25 pounds (10-11kg) or less
Compact – can be easily stored away when not in use
Portable – great for camping trips or bringing to a friend's house
Same amazing features as the bigger ovens
Make True Neapolitan Style Pizza
Perhaps the greatest style of pizza ever created, Neapolitan pizza is generally made with a 12 inch diameter. This makes Neapolitan the perfect pizza style to make in a portable 12 inch pizza oven, without making any compromises.
What I love about Ooni 12 inch pizza ovens is that their baking surface is actually 13 x 13 inches rather than merely 12 x 12 inches. Anyone with experience making pizza knows that pizza dough tends to retract while it bakes, meaning what starts off as a 12 inch pizza often turns out being only 10-11 inches.
At a full 13 x 13 inches, Ooni 12 inch ovens give you the opportunity to make fully 12 inch pizzas. For me, this is a deal breaker when comparing to many competitor pizza ovens with misleading claims.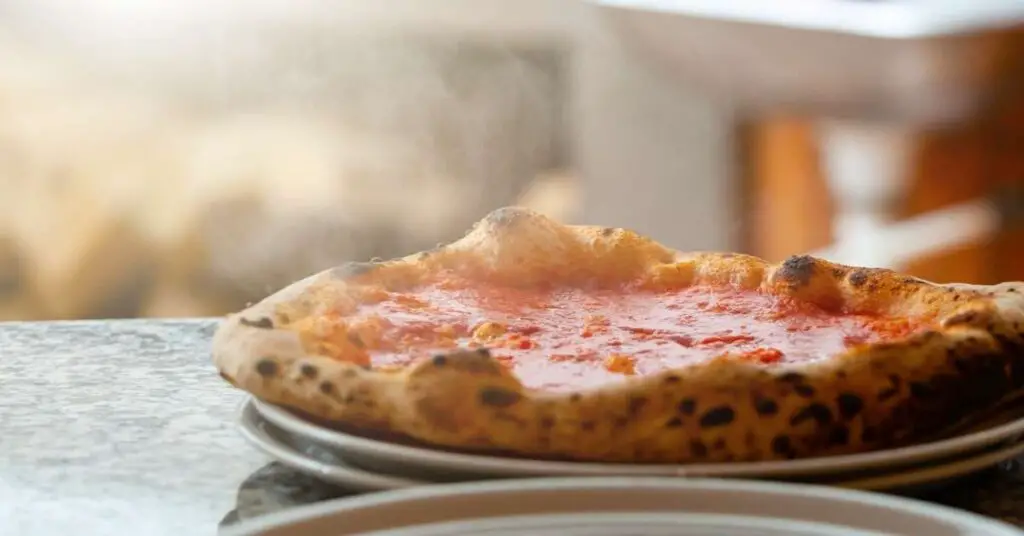 Truly Portable Pizza Ovens
All Ooni pizza ovens are portable in the sense that they can be moved from one place to another, but depending on their weight you might not want to. The heaviest Ooni pizza oven weighs 62.6lbs, while the heaviest 12 inch oven is only 26.5lbs—that's nearly 3 times lighter.
So while technically possible to bring your 16 inch pizza oven on the road with you or to a friend's house, you're much more likely to do it with something lightweight and compact like a 12 inch oven.
The Ooni Fyra, for example, is a 12 inch wood pellet-fueled pizza oven that weighs only 22lbs, making it the perfect way to bring authentic Neapolitan style pizza on the road with you, or even just to store it conveniently on the shelf when not in use.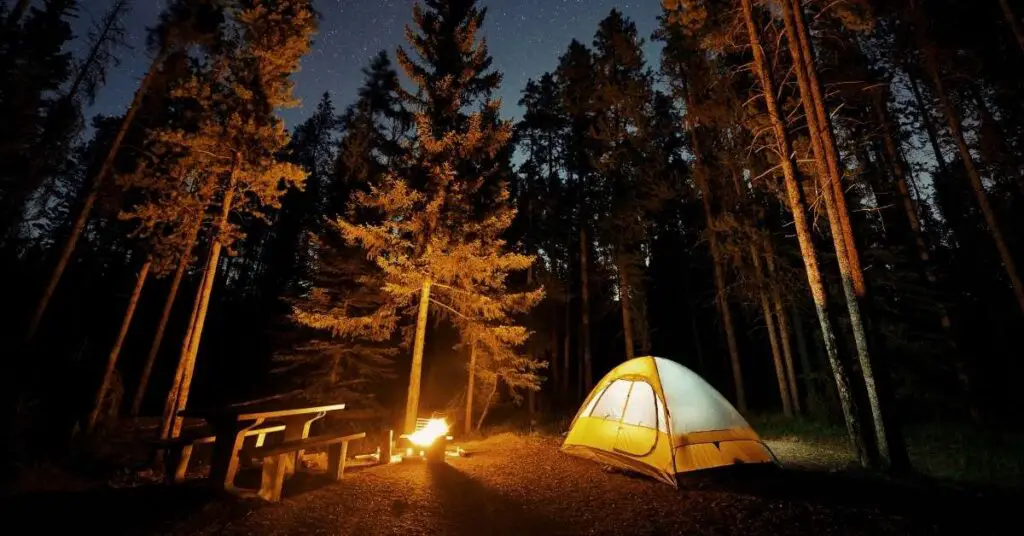 Ooni 12 Inch Pizza Ovens Compared
To make things simple, let's breakdown each oven by the core features that set them apart.
| Feature | Ooni Karu 12 | Ooni Koda 12 | Ooni Fyra 12 |
| --- | --- | --- | --- |
| Fuel Type | Wood, Charcoal, Propane Gas | Propane Gas | Wood Pellets |
| Max Temperature | 950°F | 950°F | 950°F |
| Weight | 26.5lbs | 20.4lbs | 22lbs |
| Preheat Time | 15 mins | 15 mins | 15 mins |
| Baking Surface | 13 x 13 inches | 13 x 13 inches | 13 x 13 inches |
| Price | $399 $319.20 | $399 $319.20 | $349 $279.20 |
Note: Discount only valid from August 26th – 29th, 2022.
Tip: When selecting a pizza oven, consider the type of fuel you plan on using. The best fuel type will depend on your experience maintaining a flame (or lack thereof) as well as your pizza preferences. For more information, keep reading.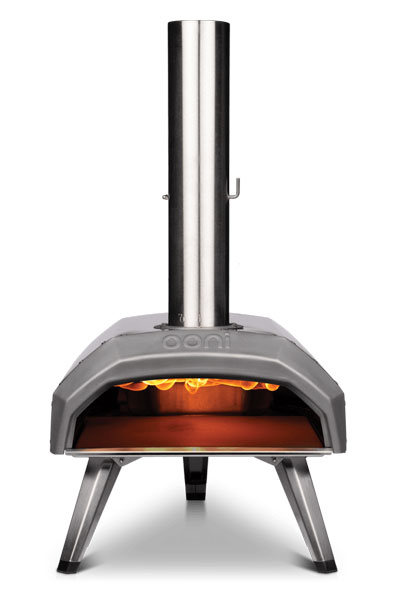 Background: The Ooni Karu 12 is Ooni's only 12 inch multi-fueled pizza oven. That means this oven can be feuled by wood, charcoal, and propane (with an optional attachment).
What I like: The Ooni Karu 12 is the most feature packed of the smaller 12 inch Ooni ovens. In fact, this oven has many of the same features as the much bigger (and more expensive) Ooni Karu 16 including an adjustable chimney and multi-fuel support.
Ideal Pizza Style: Fire-up with charcoal or wood for Neapolitan pizza, or lower the temperature with propane for New York Style. This oven is great for all preferences.
Domenic's Advice: The Ooni Karu 12 is the most versatile of all the 12 inch pizza ovens. Pick this one up if you don't have any particular pizza preferences, or if you want to experiment with different fuel types.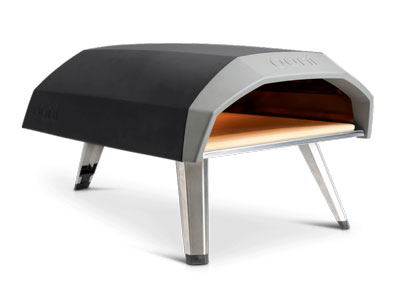 Background: The Ooni Koda 12 is a 12 inch propane-only pizza oven.
What I Like: The Ooni Koda 12 is a pizza oven that draws strength from its limitations. Wood and charcoal are great, but it takes some time to master getting a flame going and adjusting it for temperature. Propane, on the other hand, requires nothing more than hooking up a tank and turning a knob. If you want something you can unbox and use right away, this is your oven.
Ideal Pizza Style: Propane is best suited for slower cooks at lower temperatures, like New York style, but that doesn't mean you can't crank up the heat for Neapolitan as well.
Domenic's Advice: The Ooni Koda 12 is propane only—the most convenient choice of fuel. If all you want to do is make a classic New York style pizza with minimal hassle, this is a great oven for you. The easy temperature controls alone make this one a winner.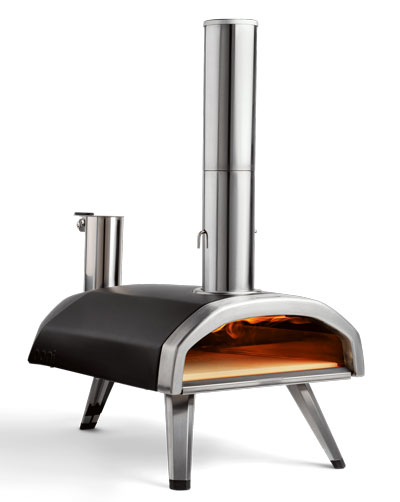 Background: The Ooni Fyra 12 is a wood pellet only pizza oven. This oven features a unique gravity-fed wood pellet burner that is incredibly efficient and easy to use.
What I like: The Ooni Fyra 12 is the perfect Neapolitan pizza oven. What makes it even better is its gravity fed wood pellet burner, which is much easier to use than traditional wood logs. This oven makes it easy to infuse smokey flavors into your crust without having to manually insert logs to keep the flame going.
Ideal Pizza Style: Neapolitan pizza is best in a wood-fired oven, and the Ooni Fyra 12 is perhaps the best wood (pellet) burning pizza oven out there.
Domenic's Advice: This is one of my favorite pizza ovens for making Neapolitan style pizza. If you're interested in cooking with wood, the Ooni Fyra 12's innovative gravity-fed pellet feeder takes wood-fired pizza to a new level.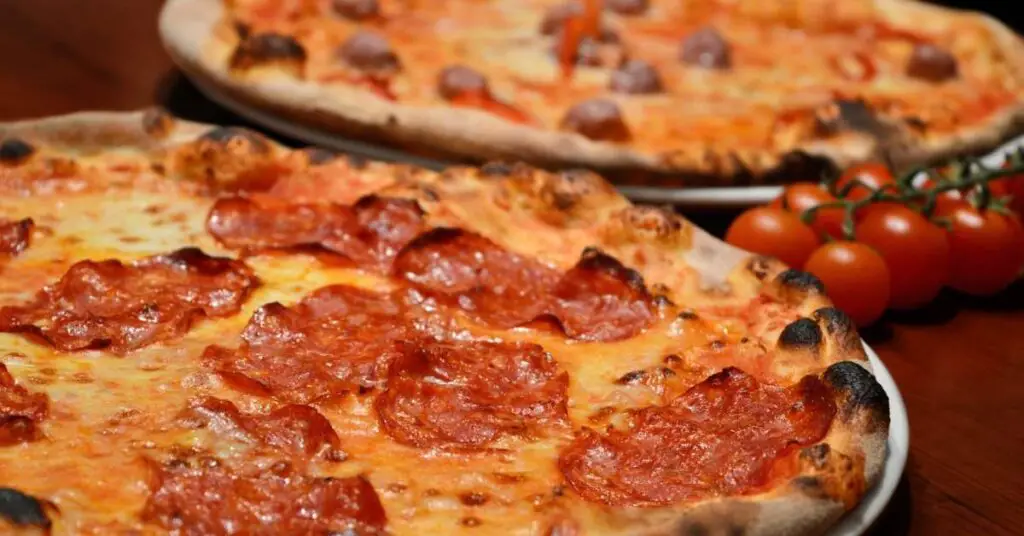 Final Thoughts
If you want the power of a professional pizza oven in a compact, easy to use, and affordable package, you can't go wrong with any of Ooni's 12 inch pizza ovens. Priced from $349-$399, these pizza ovens are a great value even without any discounts applied.
Interested in how these ovens stack up to the rest of the Ooni lineup (including the 16 inch options)? Check out my full breakdown of all 6 Ooni ovens here. If you'd like to see which Ooni ovens compare to the popular Roccbox pizza oven by Gozney, read my comparative analysis here.
Related Questions:
Can I Cook Other Food In An Ooni Oven?
Ooni pizza ovens can roast vegetables or cook steak just as well as it can cook pizza. Just remember to use a skillet (or other oven safe pan) as the cordierite stone baking surface is only safe for use with dry ingredients, like dough, and should never come into contact with oils or fats.
The Ooni Karu 12, Koda 12 and Fyra 12 are each excellent pizza ovens capable of making amazing pizza. 12 inch Ooni ovens are particularly well suited for Neapolitan style pizza, which typically comes in a 12 inch size anyways. Priced from $349-$399, Ooni 12 inch pizza ovens are among the most affordable and feature packed on the market.
What Size Pizza Can Fit In A 12 Inch Ooni Oven?
Ooni 12 inch pizza ovens each come with a 13 x 13 inch baking surface, making it easy to make a 12 inch diameter pizza even when accounting for shrinkage while it cooks. Other 12 inch pizza ovens claim to be 12 inches but only have a 12 x 12 inch baking surface, meaning you can realistically only make a 10-11 inch pizza when the dough retracts during cooking.
Is 12 Inch Ooni Big Enough?
A 12 inch pizza oven will fit a small-medium sized pizza, or approximately one full-sized Neapolitan pizza. If you want to make large New York slices, a 12 inch probably won't work for you, but for most other styles of pizza a 12 inch oven will work fine.