Ooni Pizza Oven Black Friday & Cyber Monday Sale—Ultimate Holiday Gift Guide (Updated 2022)
Ooni's 2022 Black Friday/Cyber Monday sale is now over. Check back next year for information on the 2023 holiday sale period.
Ooni pizza ovens are among the best on the market, and Black Friday/Cyber Monday is probably their best sale of the year. But with 5 different pizza ovens to choose from, which one is best for you?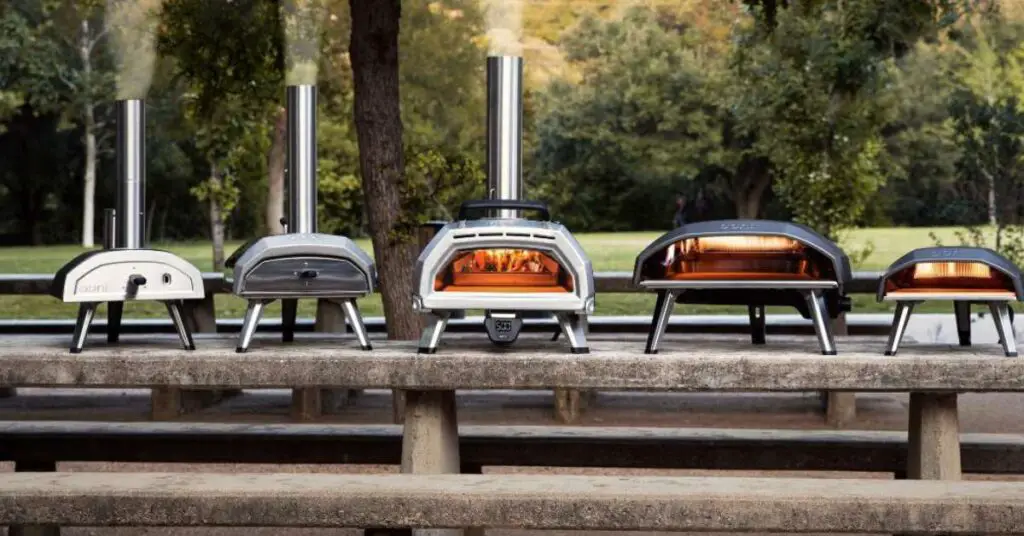 Each Ooni pizza oven comes with its own strengths and weaknesses depending on your personal preferences and intended use. For the budget conscious (or those with limited space) stick with a 12 inch model like the Ooni Koda 12, Ooni Karu 12, or Ooni Fyra 12. For those wanting larger pizzas, and all the bells and whistles, consider the Ooni Karu 16 or the Ooni Koda 16.
On top of this, always factor in what kind of pizza you like and which type of fuel you'd prefer to use.
Does Ooni Have Sales?
As a premium product, Ooni does not offer daily discounts or coupon codes. However, Ooni does conduct several sales throughout the year—including Black Friday and Cyber Monday.
In fact, last Black Friday, Ooni offered a massive 20% discount on several of their highly acclaimed pizza ovens. More than likely, Black Friday & Cyber Monday 2022 will see similarly enticing deals.
Why You Need A Pizza Oven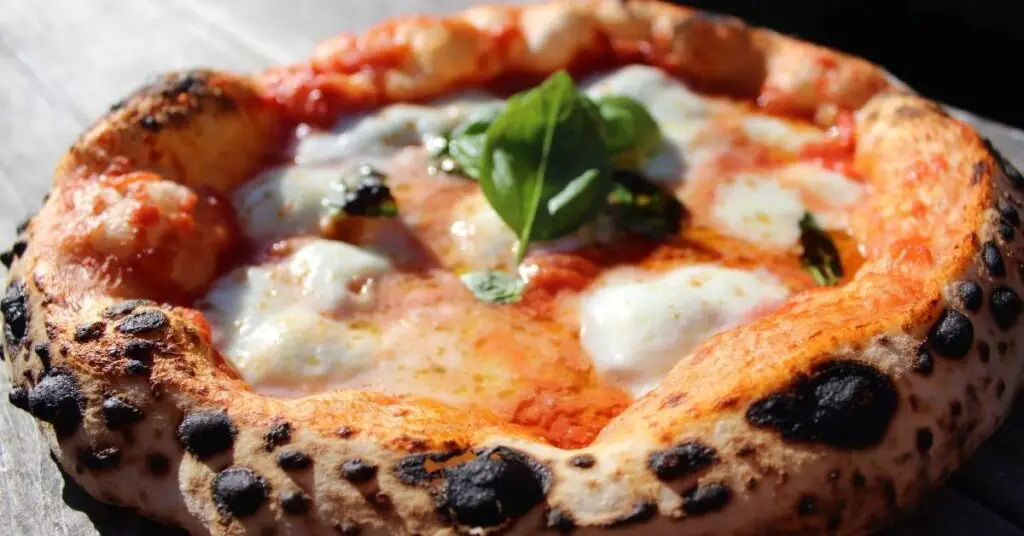 Of course, no one needs a pizza oven, but there are several reasons why you (or someone you know) might want one.
Compared to a regular home oven, pizza ovens get extremely hot—often twice as hot as a conventional oven. In fact, Ooni pizza ovens can reach temperatures as high as 1000F (537C), compared to 500F in a regular home oven.
This is not simply a matter of convenience, it actually makes a qualitative difference in the taste and texture of the pizza it produces. In a home oven (even when using a pizza steel), a pizza can take up to 10 minutes or longer to finish cooking. During this time, a significant amount of moisture is lost from the crust leading to a typically dry and cracker-like texture.
On the other hand, a pizza oven can cook a pizza in as little as 60-90 seconds, resulting in a pizza crust that's fully cooked on the outside but still soft and moist on the inside. This is why pizza from a pizzeria is always so much better than what you can typically make at home—at least without a pizza oven.
How To Buy A Pizza Oven: Which Ooni Is Best For You?
If you've decided to purchase an Ooni pizza oven, the next burning question is 'which pizza oven should I buy'? Unlike other pizza oven brands (which only offer one or two models), Ooni actually offers 5 distinct pizza ovens, and each one of them has their own strengths and ideal use scenarios.
Ultimately, which pizza oven is best for you will come down to what kind of pizza you like and how you plan on using it. Let me walk you through some of the basic questions you should ask yourself before making a purchase.
Note: This decision making process holds true whether you plan on buying an Ooni pizza oven or any other kind of pizza oven on the market today.
| Feature | Ooni Fyra 12 | Ooni Koda 12 | Ooni Koda 16 | Ooni Karu 12 | Ooni Karu 16 |
| --- | --- | --- | --- | --- | --- |
| Fuel Type | Wood-Pellets | Propane | Propane/Natural Gas | Wood, Charcoal, Gas | Wood, Charcoal, Gas |
| Max Pizza Size | Small | Small | Large | Small | Large |
| Ideal Pizza Style | Neapolitan | American | American | Neapolitan/American | Neapolitan/American |
| Weight | Lighter | Lightest | Heavier | Light | Heaviest |
| Price | $349.00 | $399.00 | $599.00 | $399.00 | $799.00 |
| Sale Price | $279.20 | $319.20 | $479.20 | $319.20 | $639.20 |
Table: A quick guide to all 5 Ooni pizza ovens.
1. What Kind of Pizza do You Like?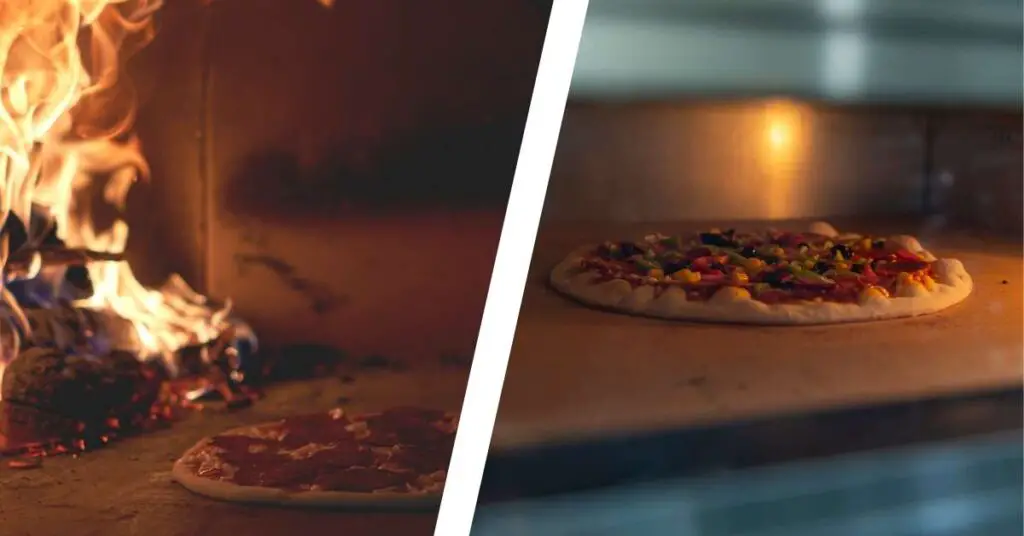 The kind of pizza you intend to make is perhaps the most important factor when it comes to selecting the best pizza oven for you.
For example, if you want your pizza crust to have a rich, smoky flavor (like a wood-fired Neapolitan pizza), you're going to need a pizza oven that burns wood and maintains a very high temperature.
On the other hand, if you plan on making mostly New York inspired pizza, you'll do best with a pizza oven that allows you to quickly and easily lower the temperature for a slower, extended cooking time.
But what if you want to make both styles of pizza in the same oven? Easy—just make sure you purchase a "multi-fuel" pizza oven that can quickly cook a wood-fired pizza under a high heat, or a slow cook under a low propane flame, depending on the mood you're in.
Best Ooni Pizza Ovens By Pizza Style:
2. How Big Do You Like Your Pizza?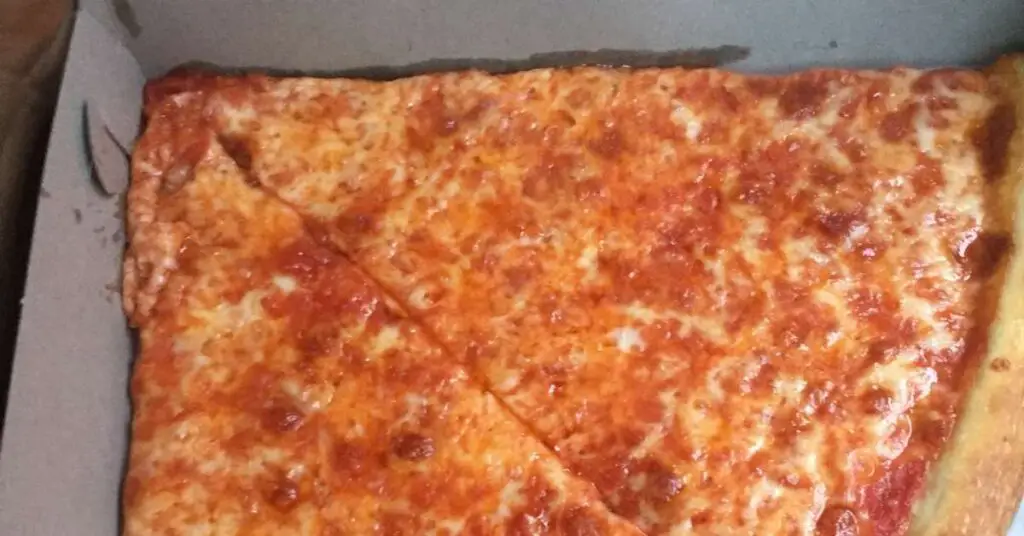 Another easily overlooked consideration in picking an Ooni pizza oven is how large you want your pizzas to be.
If you prefer Neapolitan style pizza (traditionally served on a standard dinner plate), you'll be fine with a 12 inch pizza oven. However, if you like large, floppy New York slices, you'll need something a little bigger—at least a 16 inch pizza oven.
Of course, when it comes to size, you can always make a small pizza in a large oven, but you can't do the reverse. This is something important to consider when purchasing a pizza oven. 12 inch pizza ovens are great, but if you ever plan on making a large pizza, you'll be wise to pay a bit more and give yourself that option with a 16 inch pizza oven.
Best Ooni Pizza Ovens By Size:
3. What Kind of Fuel Will You Use?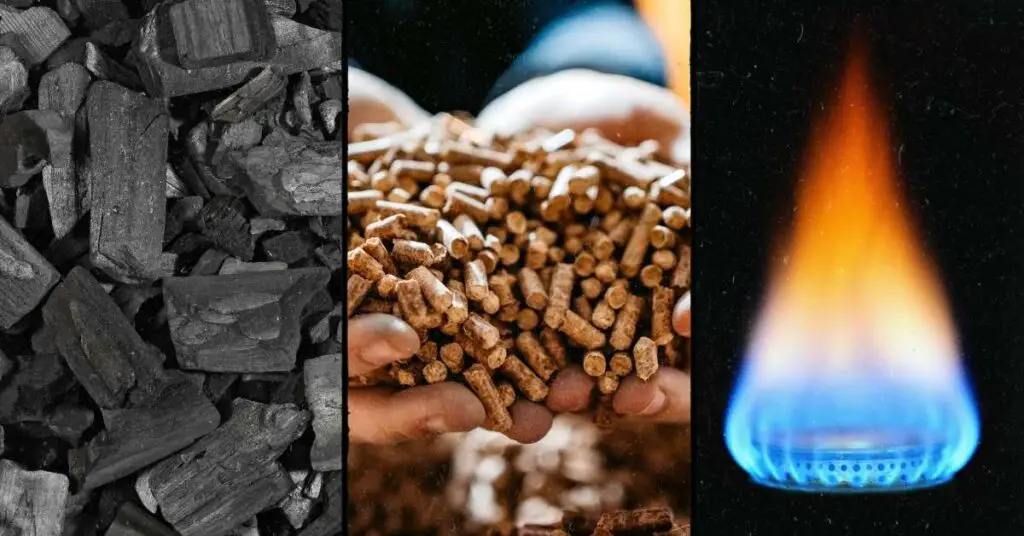 Your choice of fuel for your pizza oven will come down to personal preference and practicality.
For example, if you want to make authentic pizza with a light, smoky crust, you'll want to use a pizza oven that supports wood or charcoal. But bear in mind that maintaining and controlling a wood or charcoal flame takes some practice, and it might not be appropriate for situations where you don't want to produce a lot of smoke (like an apartment or condo arrangement with close neighbors).
On the other hand, if your main concern is speed and convenience, nothing beats propane. A propane pizza oven can be fired up instantly and the flame can be adjusted higher or lower with the simple turn of a dial. If you're new to pizza ovens (or just appreciate simplicity), propane comes with no learning curve, produces no smoke, and is easy to clean up when you're done.
Several gas fuelled Ooni pizza ovens can be easily converted to natural gas (with an optional attachment) as well, giving you even more convenient and fuel-efficient options.
Tip: If you're not willing to make a choice between wood/charcoal or gas (like most people), consider a multi-fuel Ooni pizza oven. These pizza ovens cost a bit more but give you so much more flexibility when it comes to using different sources of fuel, different pizza styles, and different locations.
Best Ooni Pizza Ovens By Fuel:
4. Where Will You Use Your Pizza Oven?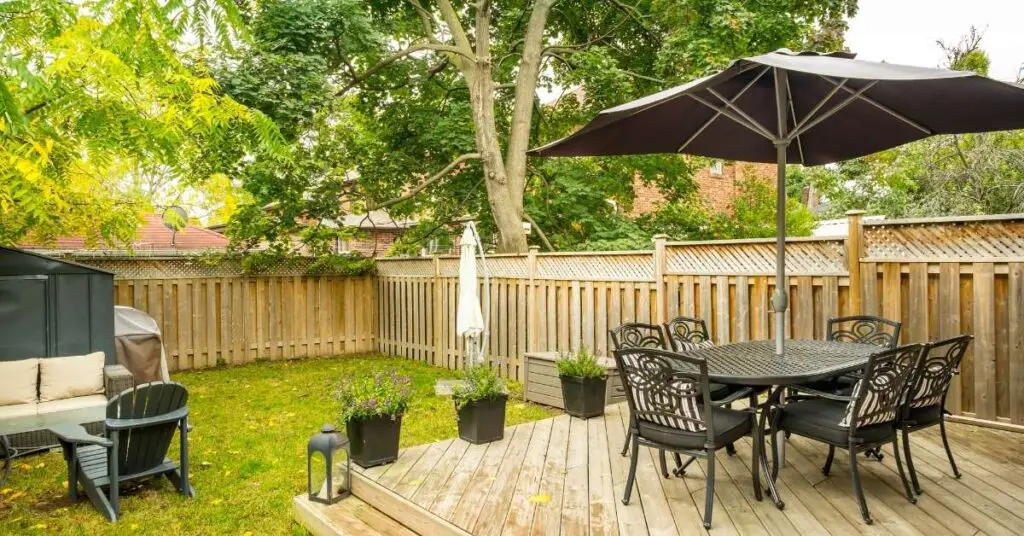 Where your Ooni pizza oven will be used is an important factor to consider when making your selection. This has to do with how practical the fuel choice is for your location and the portability of the oven itself.
If you plan on using your pizza oven mostly in your own backyard or patio, then it really comes down to personal preference and how you answered the questions above. Namely, your choice of fuel and desired style of pizza.
But if you live in an apartment/condo building with close neighbors or a small balcony, you'll want to consider a gas fueled pizza oven that doesn't produce smoke.
Likewise, if you plan on bringing your pizza oven to friends' houses or camping, you'll want to consider a more portable 12 inch pizza oven of whatever fuel type you prefer.
Note: Generally speaking, a 12 inch Ooni pizza oven will weigh roughly half as much as a larger 16 inch pizza oven. So while both large and small pizza ovens can be packed up and moved wherever you need, you may be less willing to do so with a larger, heavier oven.
Best Pizza Ovens By Location:
American vs Neapolitan Pizza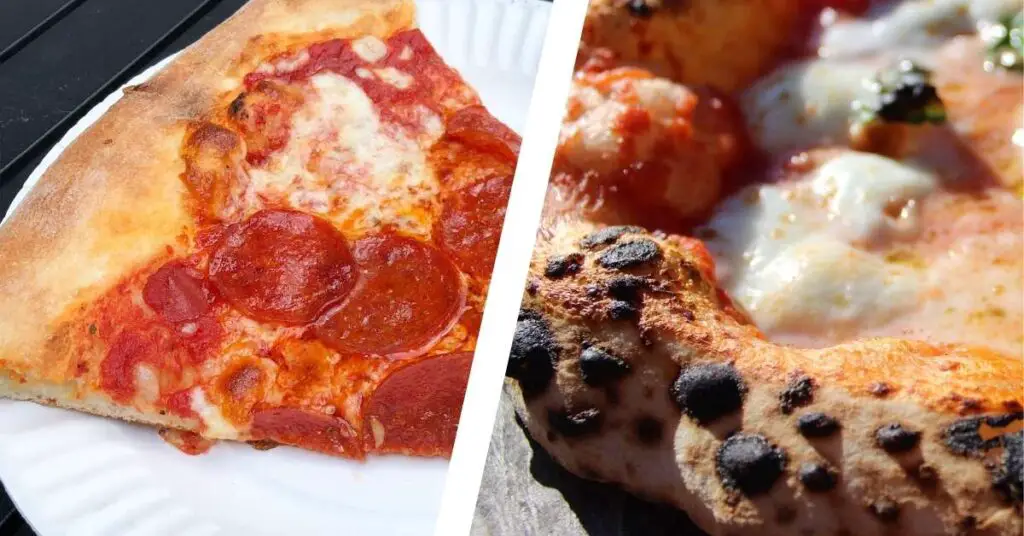 In general, American pizza is cooked at a lower temperature for a longer period of time, while Neapolitan pizza is "flash cooked" at an extremely high temperature for a very short period of time.
This is why (typically) Neapolitan pizza is made in a wood-fired (or charcoal) pizza oven while American styles are made using gas or electric.
Gas and electric give the user the ability to easily control the size of the flame and therefore the temperature of the oven. This is perfect when you want to cook your pizza slowly over the course of 10 minutes or longer, as is usually the case for New York and Detroit style pizza (for example).
Wood and charcoal are ideal for producing an intense heat very quickly, which is perfect for Neapolitan style pizza. This kind of cooking environment is what allows for the iconic "leopard spotting" often seen on authentic Neapolitan style pizza crusts.
Tip: Want to know how a particular pizza was made? Just look at the crust—if it has a deep, uniform browning, it was probably cooked at a low temperature for several minutes. Otherwise, if the crust has a paler color with small black spots, it was most likely cooked at a very high temperature for 2 minutes or less.
Best American & Neapolitan Ooni Pizza Ovens:
Note: Of course, any Ooni pizza oven is able to make any style of pizza, so don't feel like your choice will lock you into making one style of pizza forever. The list above is simply meant to help you appreciate how small nuances make for different ideal use case scenarios.
Ooni Pizza Ovens Compared
Now that you have some idea of what you're looking for in a pizza oven, let's go over some of the small details. I'll tell you what makes each Ooni pizza oven unique and what kind of person it's best suited for.
The following is a quick guide designed to help you figure out which Ooni pizza oven is best for you or the one you're buying a holiday gift for. For a more in depth guide to each oven, check out my Ooni Pizza Oven Guide. Otherwise, read on for more information.
Ooni Karu 16: The Most Advanced Pizza Oven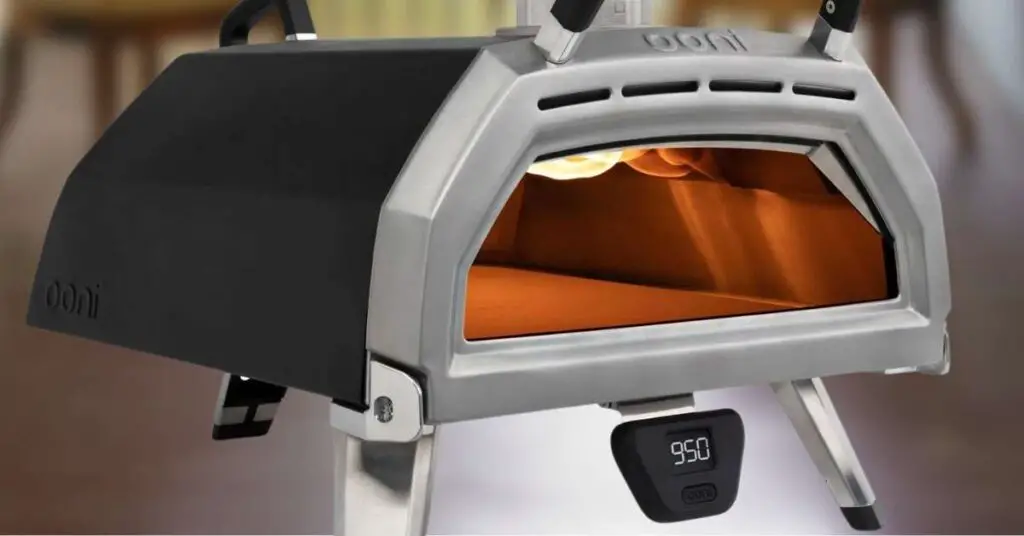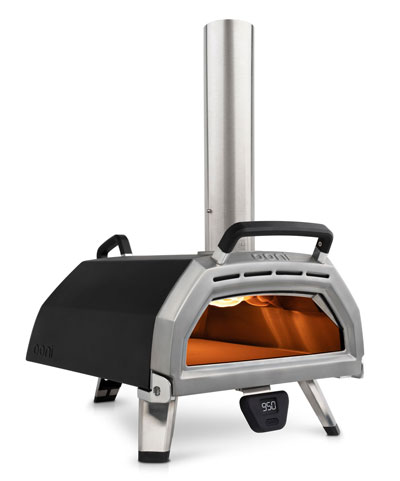 Background: The Ooni Karu 16 is Ooni's flagship pizza oven and the only domestic pizza oven to ever be officially recognized by the AVPN—the international body that regulates authentic Neapolitan pizza. With these credentials, you know the Ooni Karu 16 is perfect for Neapolitan pizza. But with multi-fuel support and a huge baking surface, this pizza oven can do all other styles as well, from New York style, to Sicilian, to Detroit—whatever strikes your fancy.
Ideal User: The Ooni Karu 16 is perfectly suited for pizza aficionados, lovers of authentic Neapolitan and New York style pizza, and those looking to experiment with different fuel types and different sized pizzas. As a larger pizza oven (62.6lbs), the ideal user of the Ooni Karu 16 has ample space in their yard (or patio) for usage and storage.
Price: $799 $639
Related Post: Ooni Karu 16 Review: The Ultimate All-Purpose Pizza Oven?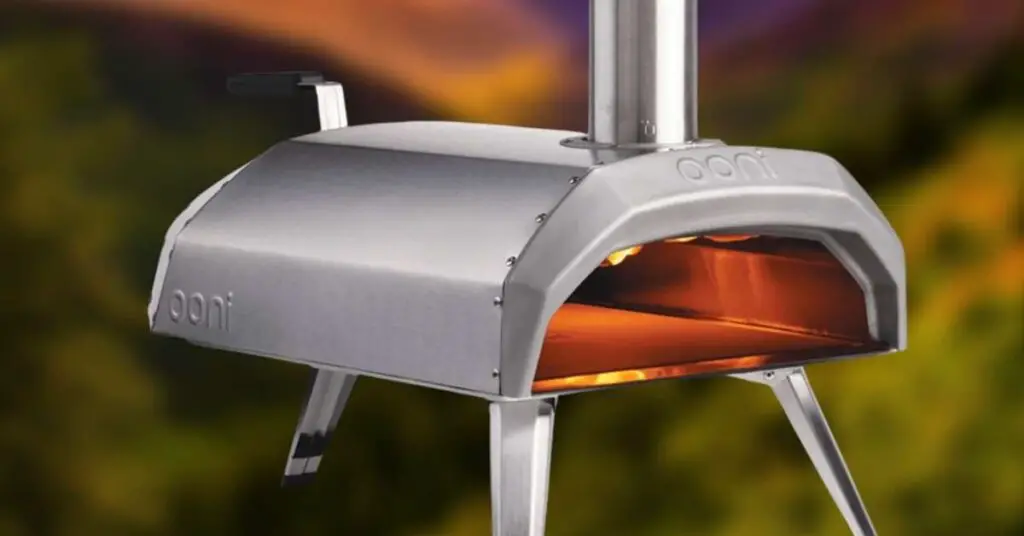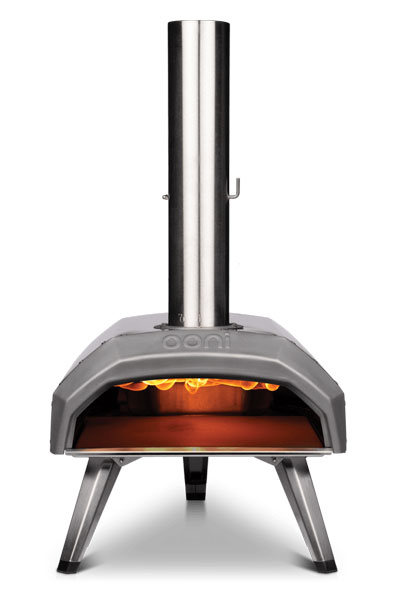 Background: The Ooni Karu 12 is the smaller counterpart to the Ooni Karu 16 with most of the same great features just in a smaller 12 inch package. With its small form factor and wood burner, this oven is naturally suited for Neapolitan pizza—but with the ability to burn charcoal and propane as well, it certainly isn't limited to any particular style. At only 26.4lbs, use this pizza oven on a small patio, a balcony, or even bring it camping with you.
Ideal User: The Ooni Karu 12 is perfect for the pizza aficionado who moves around a lot or has a smaller living space. This pizza oven is highly portable and will fit in just about anywhere. And with multi-fuel support, it can make just about any style of pizza as well.
Price: $399 $319
Ooni Koda 16: Least Expensive 16 Inch Oven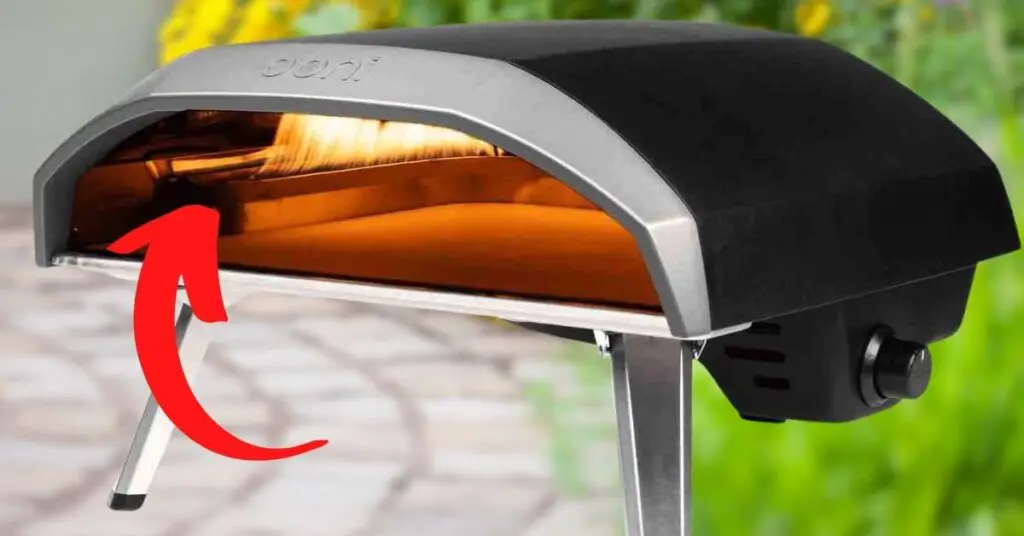 Tip: The Ooni Koda 16 is the pizza oven I use most often at my house. I love wood-fired, but 90% of the time I want something quick and easy, and this oven fits the bill perfectly.
Background: The Ooni Koda 16 is a large pizza oven that supports propane right out of the box, and natural gas with an optional attachment. The advantage of the Ooni Koda 16 is its large 16 inch baking surface and the simplicity of a gas fuelled flame. Unlike wood or charcoal, lighting and maintaining a propane flame is as easy as turning a dial. Anyone who's ever used a propane barbeque will have no problem operating the Ooni Koda 16.
Ideal User: The Ooni Koda 16 is ideal for those who want the sophistication and size of a premium pizza oven but don't want to mess around with a wood-fired flame—or the hassle of cleaning up soot and ash after every cook. With its huge baking surface and relatively light weight (40lbs), this pizza oven can be kept in your backyard or taken on the road with you. Smokeless propane makes the Ooni Koda 16 a perfect fit for those living in an apartment/condo or with neighbors close by. Priced at only $599, this oven is one of the most competitively priced 16 inch premium pizza ovens on the market today.
Price: $599 $479
Ooni Koda 12: Ultimate Portable Pizza Oven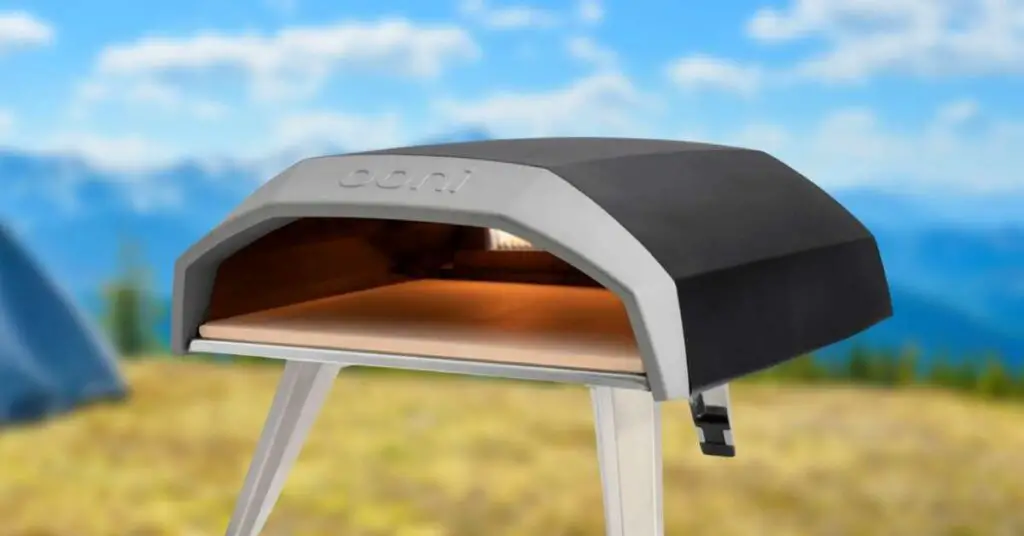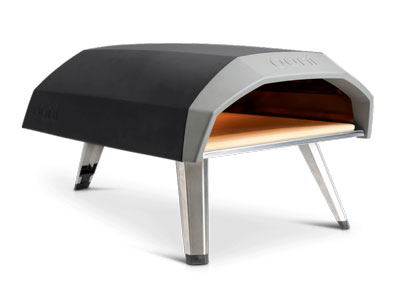 Background: The Ooni Koda 12 is the 12 inch "little brother" of the larger 16 inch Ooni Koda 16. This pizza oven can do everything its larger counterpart can but in an even more compact size that can easily be tossed in the back of the car for a camping trip or stored on a shelf when not in use. And at only 20.4lbs, you'll have no trouble carrying this pizza oven from one location to the next.
Ideal User: The Ooni Koda 12 is perfect for those who want the simplicity of propane and the portability of one of the sleekest and most compact pizza ovens on the market today. This oven is sure to please both first time pizza oven owners and experienced cooks looking for something new and unique.
Price: $399 $319
Related Post: Ooni Koda 12 Pizza Oven Review: The Complete Breakdown
Ooni Fyra 12: Perfect Wood-Fired Neapolitan Pizza Oven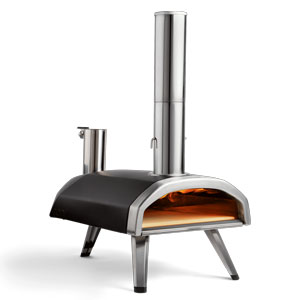 Background: Last but not least, the Ooni Fyra 12 is perhaps the best wood-fired, Neapolitan pizza ovens available—in fact, it's easily one of my favorite pizza ovens of all time. Featuring a unique gravity-fed pellet hopper, this pizza oven makes flame management about as easy as it gets without having to use propane. For only $349, you get one of (if not the) best 12 inch wood-fired pizza ovens ever designed. Lots of competitors have tried to match this oven for its price and features, but so far (in my opinion) none have succeeded.
Ideal User: The Ooni Fyra 12 is ideal for users looking for an authentic Neapolitan wood-fired pizza oven experience along with the convenience of a gravity-fed wood pellet hopper. This pizza oven will please anyone who appreciates excellent design and smoky wood-fired pizza.
Price: $349 $279
Who Sells Ooni Products?
Ooni pizza ovens are available from various distributors online (including Amazon) as well as locally in hardware stores and specialty shops that carry quality pizza ovens.
However, in my opinion, there is no better place to buy an Ooni pizza oven than directly from Ooni itself. Ooni offers a generous 3 year warranty and can bill/ship directly from almost any country, so no need to worry about expensive postage, duties, and currency exchange fees.
Ooni's website is also the only place you'll be able to take advantage of year-round bundle deals, not to mention regular seasonal sales.
Related: Browse Ooni pizza oven bundles (www.ooni.com)
Related Questions:
Are Ooni Pizza Ovens Electric?
Ooni pizza ovens operate using wood, charcoal, or gas fuel and cook with a flame. Unfortunately (at this time), no Ooni pizza ovens are electric and must be used outdoors at all times.
Ooni pizza ovens are durable and weather resistant and can be kept outdoors at all times, if you prefer. However, keep in mind that regular exposure to the elements will likely degrade the finish of your pizza oven and prevent it from looking sleek and fresh. For this reason, it's always preferable to keep your Ooni pizza oven properly covered or (better yet) stored indoors when not in use for an extended period.
Does Ooni Do Black Friday Sales?
Yes, Ooni regularly offers Black Friday sales at steep discounts. In fact, Black Friday is probably the best time of year to buy an Ooni pizza oven.
Does Ooni Do Christmas Sales?
Yes, Ooni does Christmas sales. In fact, the best time to buy an Ooni pizza oven for Christmas is on Black Friday and Cyber Monday. This year Ooni is offering a huge 20% discount on all pizza ovens, saving you lots of money.
Does Ooni Offer Payment Plans?
Yes, Ooni allows you to pay for your pizza oven all at once or over a few instalments using Klarna. To pay over time using Klarna, you'll just need to open an account of pass a "soft" credit inquiry.