What You Need To Make Pizza At Home – Pizza Making Buyer's Guide
Making pizza is something anyone can do at home, but to do it well requires the proper tools. This principle applies to every aspect of the process, from the ingredients used to make the dough all the way to the pizza peel used to slide it into the oven.
The best homemade pizza comes from combining quality ingredients with the right tools and a good recipe. Hopefully, the list of items below (all of which I use myself) will help you get started.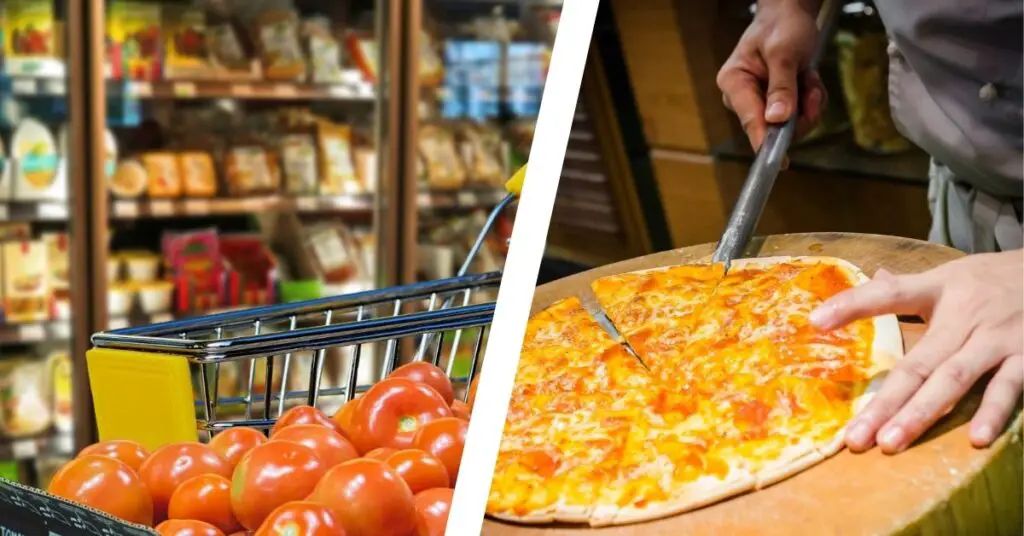 What You Need To Make Pizza
To make a good pizza at home, you'll need (at a minimum):
Flour (usually white, 00 or All Purpose work best)
Water (clean tap water is fine, otherwise use bottled)
Yeast (fresh or dry, most recipes call for active dry yeast)
Salt (finely ground sea salt is best, but table salt works too)
Some kind of sauce (tomato, a white sauce, even just olive oil)
Some kind of cheese (mozzarella, monterey jack, block, etc.)
To make an even better pizza at home, you'll also need:
Pizza steel or pizza stone (for a superior crust)
Pizza peel (to get the pizza in and out of the oven without using a pan)
Fresh basil
Fresh mozzarella
Quality Italian tomatoes
To make the BEST pizza at home, you'll need
Pizza Flour, Yeast and Salt
The key to a good pizza starts with a good dough, which makes choosing the best flour so important. For more information on different types of flour and which one is best for you, check out my post on 00 pizza flours here.
For most aspiring home pizza makers, Caputo's Tipo 00 Chef's flour is probably going to be the best bet. It's designed for longer cooks at lower temperatures – as is typical in a domestic home oven.
Be sure to pick up some semolina flour as well. Semolina flour isn't normally incorporated into the recipe but it makes a fantastic bench flour when shaping the pizza dough. Semolina flour is the best flour for shaping because it's slower to absorb moisture away from the dough and it adds a nice texture to the crust when baked.
Caputo Tipo 00 Chef's Flour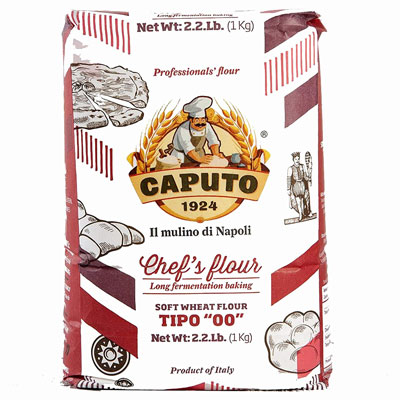 Caputo 00 Chef's flour is the flour I use to make most of my pizzas. It's perfect for long fermentation and home oven temperatures.
King Arthur All Purpose Flour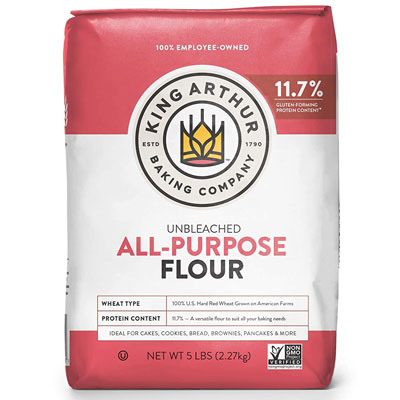 Not everyone likes or has access to 00 flour. King Arthur all-purpose flour is a high quality flour good for making any kind of pizza dough.
Caputo Tipo 00 Pizzeria Flour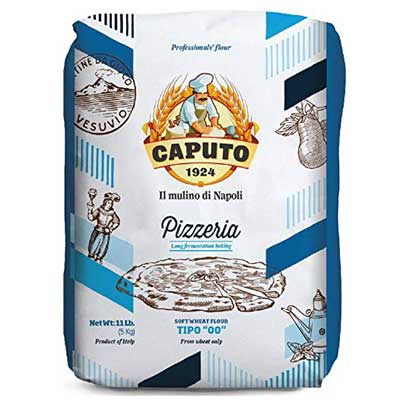 Caputo 00 Pizzeria flour is the best flour for making pizza in a pizza oven like the Ooni. It's perfectly milled for high temperature baking.
Caputo Fioreglut Gluten Free Flour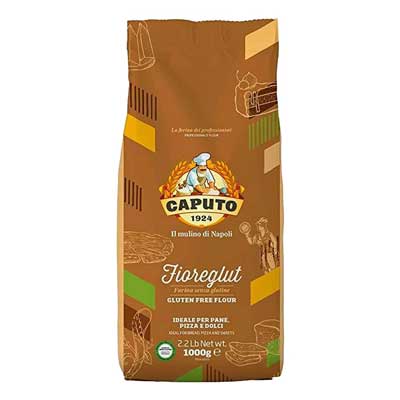 If you can't eat gluten (or prefer not to), Caputo's Fioreglut flour will give you great results on your next pizza dough.
Caputo Semolina Flour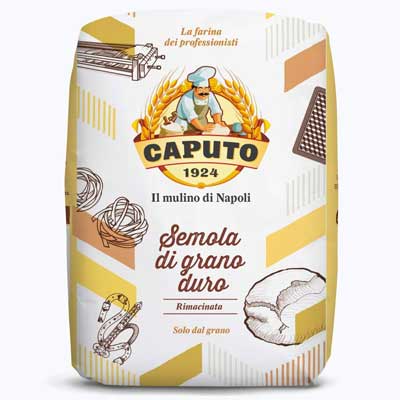 Caputo's Semolina flour is the perfect kind of table flour for shaping and working with pizza dough, especially at higher hydration levels.
| Flour Type | Best Use |
| --- | --- |
| Caputo Tipo 00 Chef's Flour (Red) | Best flour for pizza dough made in a home oven. This flour also maintains its strength over longer fermentation times. |
| Caputo Tipo 00 Pizzeria Flour (Blue) | Best flour for high temperature pizza ovens such as the Ooni. Commonly used in pizzerias. |
| King Arthur All-Purpose Flour | Best all-purpose flour, as the name suggests. This flour has a rougher grind than Tipo 00 for pizza, but it will still make a good one. Great for all kinds of baking as well. |
| Caputo Fioreglut Gluten Free Flour | Best gluten free flour for pizza. It will never be quite the same as gluten based dough, but Caputo has done a good job of making this flour come close. |
| Caputo Semolina Flour | Best for bench flour. Semolina flour prevents dough from sticking while shaping and gives the crust a great texture when baked. |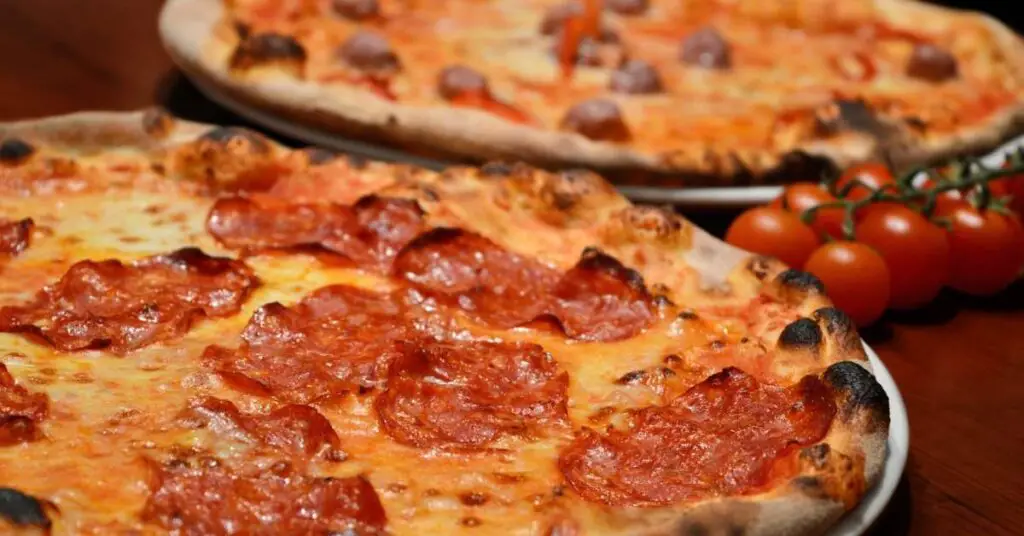 Pizza Toppings
A delicious pizza doesn't need a lot of toppings, but the toppings it does have need to be of the highest quality.
I personally like to keep my pizzas as simple as possible, following the Italian tradition of fewer but higher quality ingredients. The toppings listed below reflect that sentiment.
Whole Peeled Tomatoes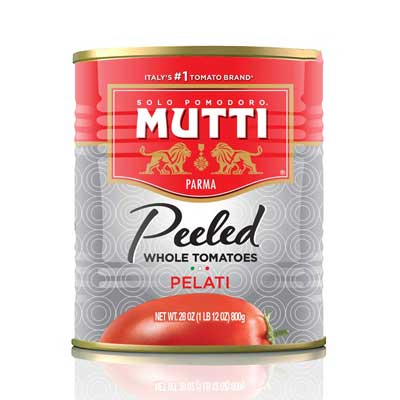 Mutti whole peeled Italian tomatoes are universally considered top quality for pizza and pasta sauces. This is an essential ingredient in my kitchen for a reason.
Old World Pepperoni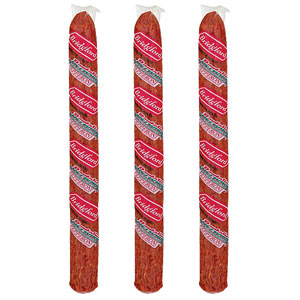 Old world style pepperoni cup and char in the oven for a delicious and crispy taste.
Fresh Mozzarella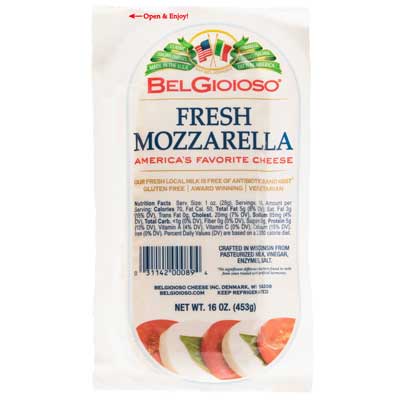 Fresh mozzarella is the freshest and creamiest of all cheeses, which makes it perfect for every kind of pizza.
Pickled Jalapeño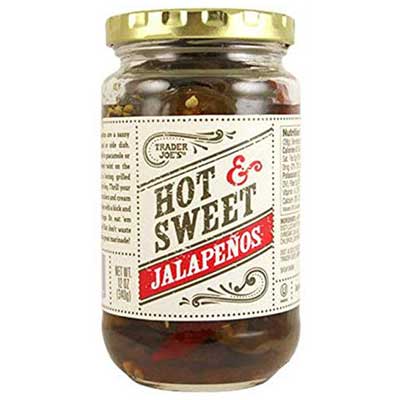 Pickled jalapenos pair perfectly with cheese, tomato sauce and pepperoni. Jalapeno pepperoni pizza is one of my favorite pizza recipes ever.
Whole Milk Mozzarella (Dry)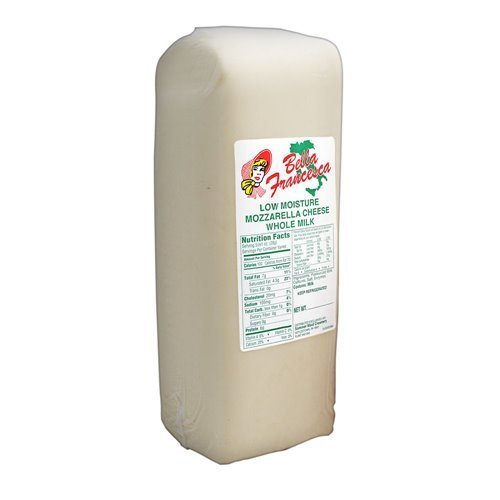 Whole milk mozzarella cheese is what you reach for if you want that stretchy, cheesy flavor found on NYC style pizza. This cheese melts great in the oven without burning.
Extra Virgin Olive Oil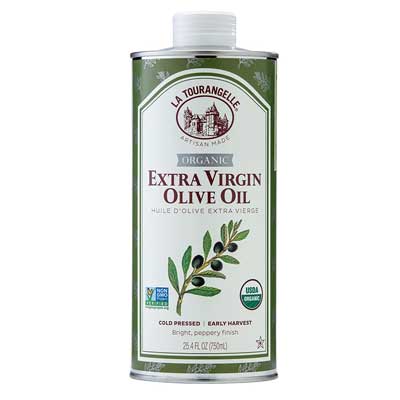 A good quality extra virgin olive oil is the staple of all good Italian cooking, including pizza. I always make sure to have lots of this in my kitchen.
Which is the best cheese for pizza? In general, fresh mozzarella is best for wood-fired Neapolitan pizza, while whole milk dry mozzarella is best for New York style pizza baked longer at lower temperatures.
---
Pizza Stones and Steels
Pizza Baking Stone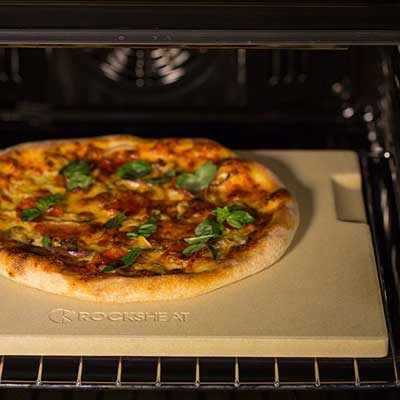 Rocksheat's rectangle pizza stone is the one I use in my home oven. Its large surface makes sliding a pizza on and off easy, and it bakes great as well.
Pizza Steel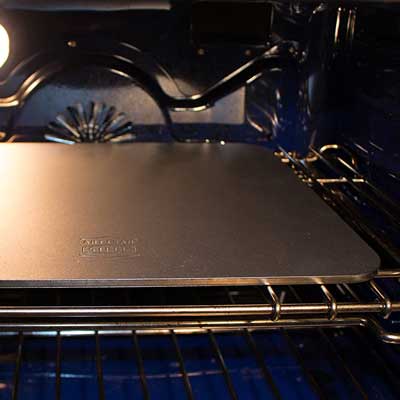 A pizza steel works similarly to a pizza stone but it's quicker to preheat and stays consistently hot. Learn more about pizza steels here.
My take: The pizza steel gets hotter and heats up faster than the pizza stone, but in my experience I prefer the results I get using a pizza stone. I like the more subtle and even browning a porous stone achieves compared to steel. Your results can vary!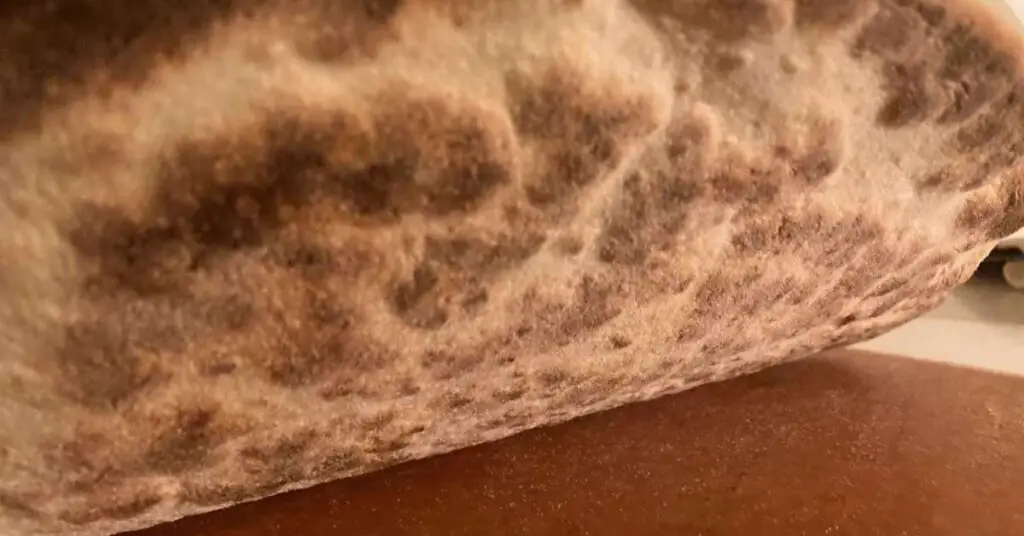 Pizza Ovens
While a pizza oven isn't strictly necessary to make amazing pizza at home, it certainly makes the job a lot easier.
You can get great results using a pizza stone or steel in your home oven, or even just by sticking to sticking to lower temperature pan style pizza. But if you want leopard spotted authentic Neapolitan style crust, or a whole pizza cooked in as little as 90 seconds, you really need a pizza oven.
In the past, pizza ovens were prohibitively expensive. But with the proliferation of current generation pizza oven brands, notably Ooni, there are, refreshingly, many reasonably priced, high quality domestic pizza ovens available.
You can't go wrong with Ooni and I fully recommend their ovens to my readers. If you don't believe me, you can search Youtube for thousands of other positive testimonials. Ooni pizza ovens really do work amazingly well.
Which pizza oven is best? That depends on the style of pizza you plan on making. If you're brand new to pizza ovens and are interested in making wood-fired Neapolitan style pizza, I recommend the Ooni Frya 12 priced at $349. If you prefer larger New York style pizza, I recommend the Ooni Koda 16, with it's easily adjustable propane burner and wide surface area, priced at $599.
Related Posts: Ooni Pizza Ovens: All 6 Models Compared & Reviewed, Ooni vs Roccbox: Which Is The Best Pizza Oven & Why
Ooni Karu 16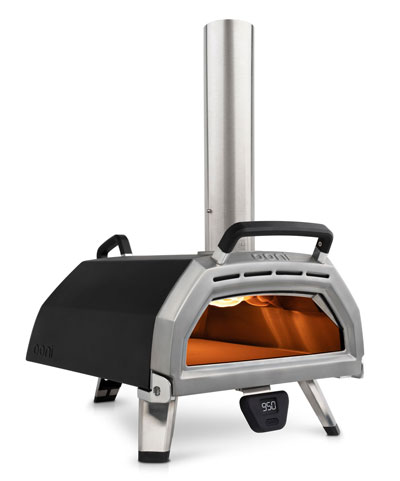 The Ooni Karu 16 is a large, 16 inch multi-fuel pizza oven. Great for all kinds of pizza.
Ooni Frya 12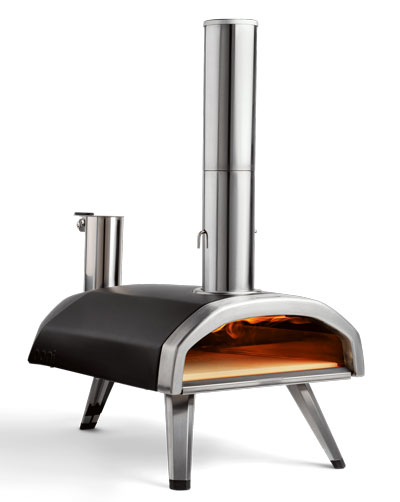 The Ooni Frya 12 is a Neapolitan pizza sized wood pellet fueled pizza oven. Perfect for Neapolitan style pizza.
Ooni Koda 16
The Ooni Koda 16 is a large, 16 inch pizza oven fueled by propane. This oven is perfect for New York style pizza.
Ooni Pro 16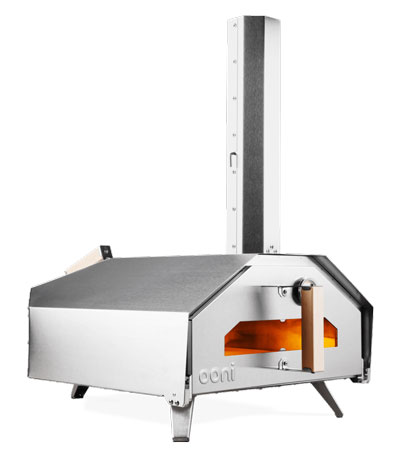 The Ooni Pro 16 is an extra large multi-fueled pizza oven great for all kinds of pizza as well as roasts, meats, bread and lots more.
| Style of Pizza | Which Oven To Get |
| --- | --- |
| Large or New York style pizza | Ooni Koda 16 (best) or Ooni Karu 16. |
| Individual sized traditional Neapolitan style pizza | Ooni Frya 12, Ooni Koda 12 or Roccbox |
| Pan pizza (Detroit, Sicilian, etc.) | Ooni Pro 16 or Ooni Koda 16 |
---
Pizza Making Accessories
Every aspiring pizza maker needs tools to make pizza. Some of these tools are absolutely essential, like a pizza peel or pizza pan. Other tools, however, like a dough scraper or kitchen scale, just make life a lot easier.
One thing is for certain – if you want to take your home pizza game to the highest levels, you're going to want to use the best tools whenever possible.
From my experience, I recommend starting with a good pizza peel, a digital kitchen scale and a dough scraper to start making amazing pizza at home. Then when you start to get the hang of it, you can feel confident investing in more gear like a pizza oven, dough proofing trays and gardening equipment (for fresh herbs).
Below are some of the pizza making accessories I use almost every day in my kitchen.
Dough Scraper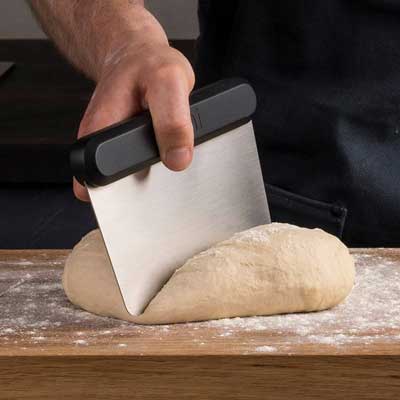 A dough scraper is essential for working with pizza dough. It also helps cleaning up the counter when you're finished as well.
Dual Kitchen Scale
A weigh scale is essential for getting the best results with precise pizza dough recipes. This dual scale measures large quantities like flour and water as well as small ones likes yeast and salt.
Ooni Natural Gas Conversion Kit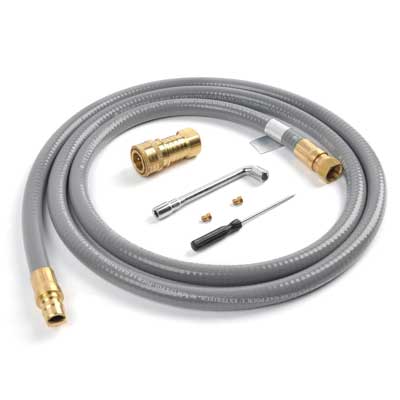 If you have access to natural gas, this conversion kit will take your Ooni pizza oven to the next level of efficiency.
Ooni Stackable Ingredient Containers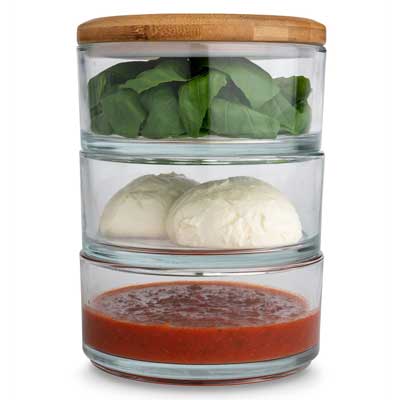 These stackable containers from Ooni are great for storing ingredients while cooking or for fermenting dough in the fridge.
Ooni 12″ Perforated Pizza Peel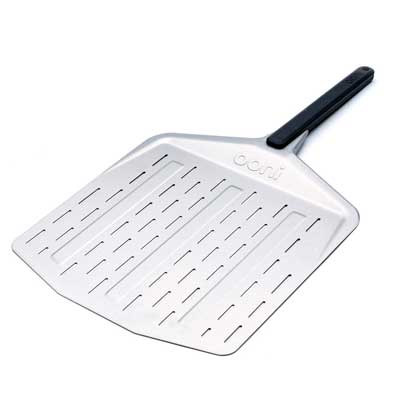 This 12 inch Ooni perforated pizza peel is essential for making smaller Neapolitan sized pizzas in a pizza oven or using a conventional pizza stone.
Ooni 16″ Pizza Peel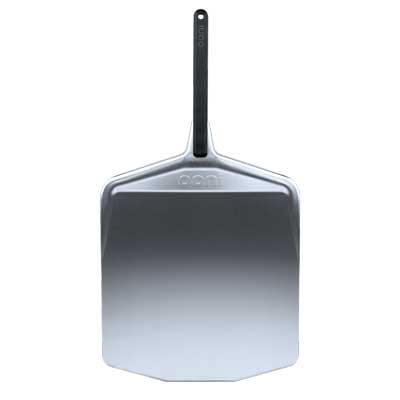 For larger New York style pizza, this 16 inch Ooni pizza peel is exactly what you need to slide your pizza in and out of the oven.
Dough Proofing Tray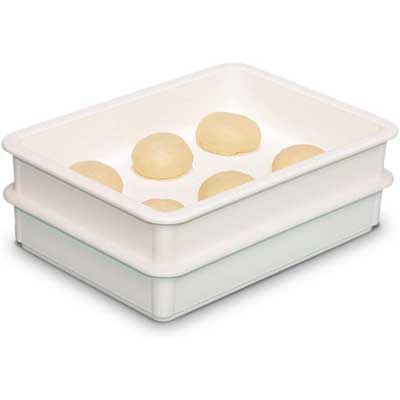 If you make multiple pizza dough balls at a time, these proofing trays make proofing and storing easy. This is exactly what professional pizzerias use.
Fresh Herb Growing Kit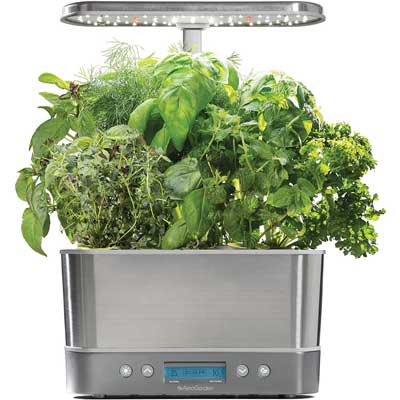 Fresh herbs are essential for making a quality tasting pizza, and a growing kit like this makes it easy and affordable to have them on hand and ready at all times.
Perforated Pizza Pan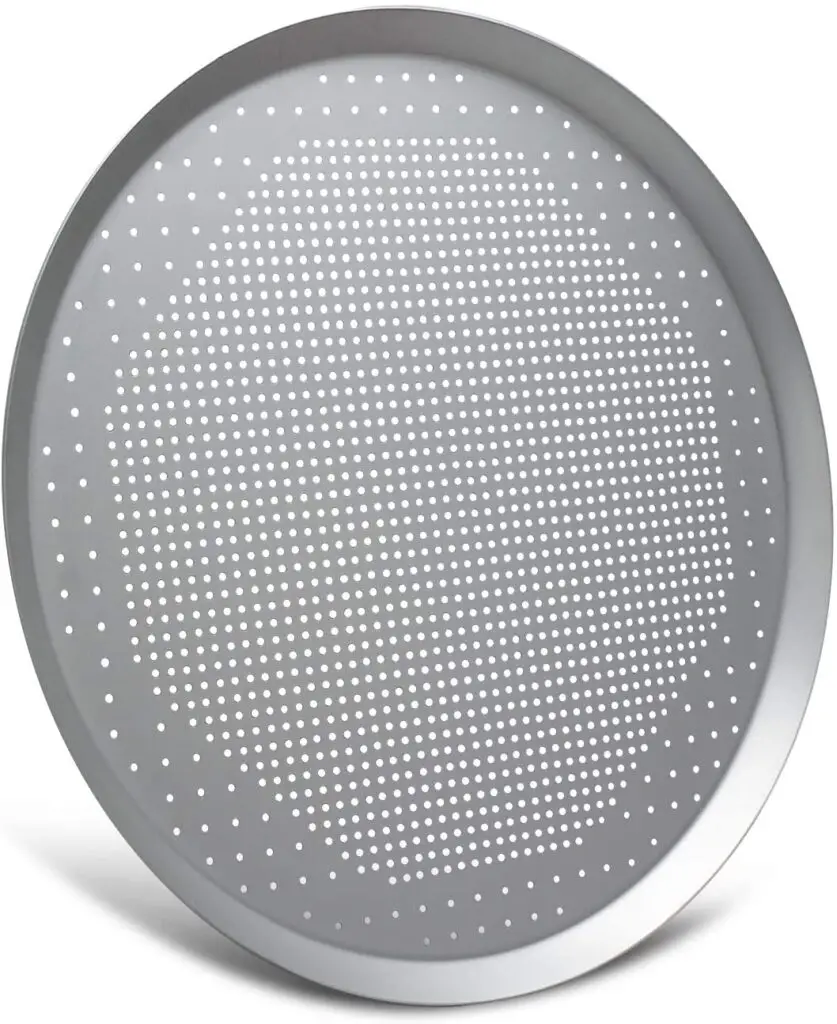 If you don't have a pizza stone, this perforated pizza pan is the next best thing. The tiny holes on the bottom let hot air through to give your pizza a crispy and browned base.
Related: Which Ooni Accessories You Need To Get Started
Tip: A grow box isn't strictly necessary but you'll save money in the long run on buying expensive fresh herbs at the grocery store. Fresh basil and oregano on homemade pizza is amazing.
---
Related Posts:
Related Questions:
What Materials Do You Need To Make A Pizza?
To make pizza you need flour, water, yeast and salt at a minimum. To make a great pizza you'll also need extra virgin olive oil, crushed tomatoes and mozzarella cheese as well. Remember that when making pizza, less is more, so don't overdo it on the toppings.
What Do I Need To Make Pizza At Home?
To make pizza in a home oven it's advisable to use a pizza stone or a specialized pizza baking pan with a scratch and stick proof surface for optimal baking quality. Either of these tools will ensure your crust gets nicely browned and crispy.
What Cheese Do You Put On Pizza?
A pizza can have any kind of cheese but the most commonly used cheeses on pizza is mozzarella cheese, Monterey Jack cheese, brick cheese and various kinds of parmesan. Many pizza makers like to include provolone, ricotta cheese and Munster cheese as well. The possibilities are endless.
What Yeast Is Best For Pizza Dough?
Any kind of yeast will work for pizza dough but active dry yeast is the most commonly used yeast for pizza in North America. Before you make your pizza dough, make sure to test if your yeast is still active by placing a teaspoon of yeast into a bowl of warm sugar water. If the yeast is still active it will bubble and foam within 15 minutes.
What Are The Steps To Make Pizza At Home?
To make pizza at home, do the following:
Mix dough ingredients
Knead until smooth
Divide dough into tight even balls
Let dough balls sit covered at room temperature for 1 hour
Preheat oven to 500F
Hand shape dough ball into a circle leaving a 1 inch margin along the edge
Par bake plain crust for 1-2 minutes
Top crust with tomato sauce and cheese
Bake until the cheese is melted and the crust is golden brown