What You Need To Make Pizza At Home – Pizza Making Buyer's Guide
Making pizza is something anyone can do at home, but to do it well requires the proper tools. This principle applies to every aspect of the process, from the ingredients used to make the dough all the way to the pizza peel used to slide it into the oven.
The best homemade pizza comes from combining quality ingredients with the right tools and a good recipe. Hopefully, the list of items below (all of which I use myself) will help you get started.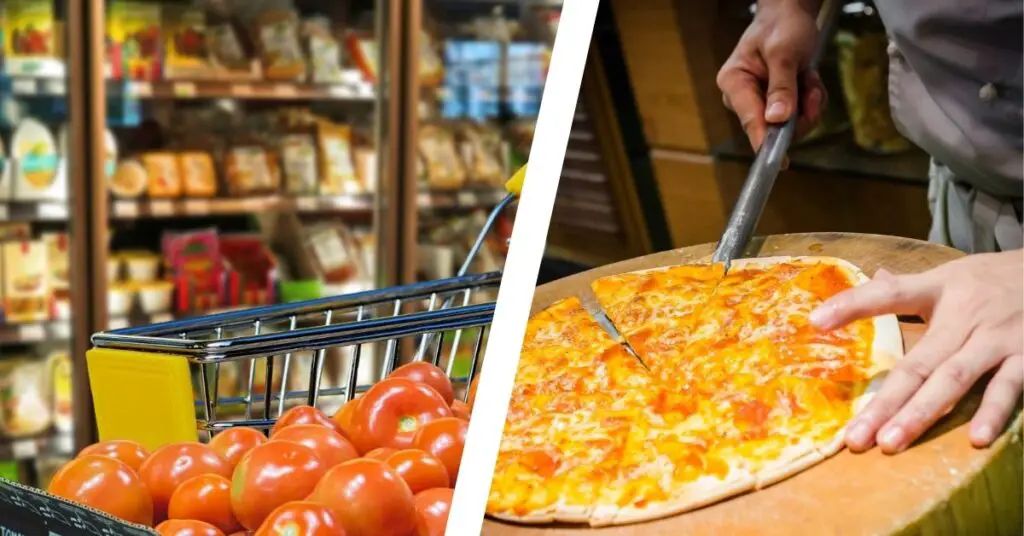 What You Need To Make Pizza
To make a good pizza at home, you'll need (at a minimum):
To make an even better pizza at home, you'll also need:
To make the BEST pizza at home, you'll need
Pizza Flour, Yeast and Salt
The key to a good pizza starts with a good dough, which makes choosing the best flour so important. For more information on different types of flour and which one is best for you, check out my post on 00 pizza flours here.
For most aspiring home pizza makers, Caputo's Tipo 00 Chef's flour is probably going to be the best bet. It's designed for longer cooks at lower temperatures – as is typical in a domestic home oven.
Be sure to pick up some semolina flour as well. Semolina flour isn't normally incorporated into the recipe but it makes a fantastic bench flour when shaping the pizza dough. Semolina flour is the best flour for shaping because it's slower to absorb moisture away from the dough and it adds a nice texture to the crust when baked.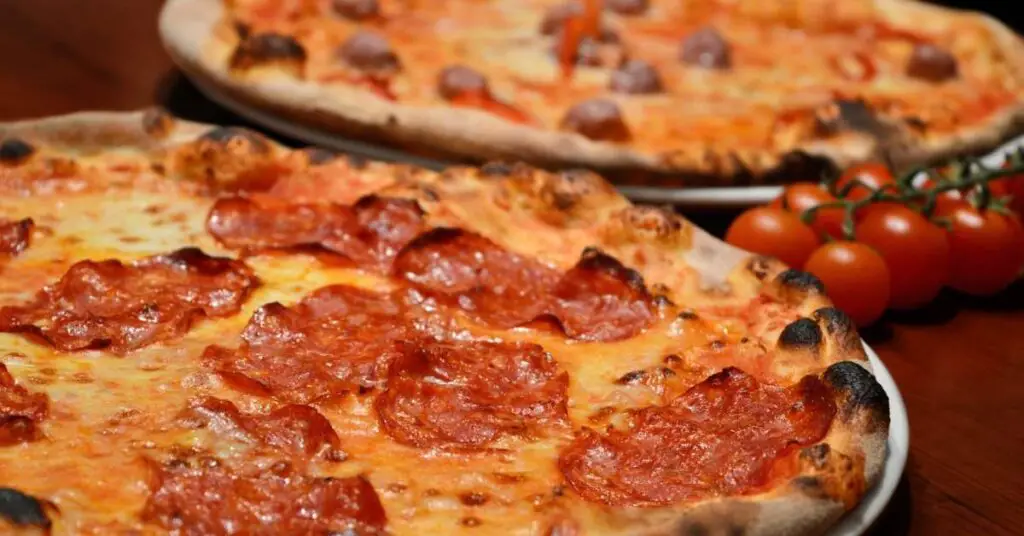 Pizza Toppings
A delicious pizza doesn't need a lot of toppings, but the toppings it does have need to be of the highest quality.
I personally like to keep my pizzas as simple as possible, following the Italian tradition of fewer but higher quality ingredients. The toppings listed below reflect that sentiment.
---
Pizza Stones and Steels
Pizza Ovens
While a pizza oven isn't strictly necessary to make amazing pizza at home, it certainly makes the job a lot easier.
You can get great results using a pizza stone or steel in your home oven, or even just by sticking to sticking to lower temperature pan style pizza. But if you want leopard spotted authentic Neapolitan style crust, or a whole pizza cooked in as little as 90 seconds, you really need a pizza oven.
In the past, pizza ovens were prohibitively expensive. But with the proliferation of current generation pizza oven brands, notably Ooni, there are, refreshingly, many reasonably priced, high quality domestic pizza ovens available.
You can't go wrong with Ooni and I fully recommend their ovens to my readers. If you don't believe me, you can search Youtube for thousands of other positive testimonials. Ooni pizza ovens really do work amazingly well.
Which pizza oven is best? That depends on the style of pizza you plan on making. If you're brand new to pizza ovens and are interested in making wood-fired Neapolitan style pizza, I recommend the Ooni Frya 12 priced at $349. If you prefer larger New York style pizza, I recommend the Ooni Koda 16, with it's easily adjustable propane burner and wide surface area, priced at $599.
Related Posts: Ooni Pizza Ovens: All 6 Models Compared & Reviewed, Ooni vs Roccbox: Which Is The Best Pizza Oven & Why
---
Pizza Making Accessories
Every aspiring pizza maker needs tools to make pizza. Some of these tools are absolutely essential, like a pizza peel or pizza pan. Other tools, however, like a dough scraper or kitchen scale, just make life a lot easier.
One thing is for certain – if you want to take your home pizza game to the highest levels, you're going to want to use the best tools whenever possible.
From my experience, I recommend starting with a good pizza peel, a digital kitchen scale and a dough scraper to start making amazing pizza at home. Then when you start to get the hang of it, you can feel confident investing in more gear like a pizza oven, dough proofing trays and gardening equipment (for fresh herbs).
Below are some of the pizza making accessories I use almost every day in my kitchen.
Related: Which Ooni Accessories You Need To Get Started
---
Related Posts:
Related Questions: