Ooni vs Gozney Dome: Which Pizza Oven Is Best For You?
Since first announced in early 2020, the pizza making world has been talking about the Gozney Dome – a massive, fully-featured, high-tech outdoor pizza oven. The Dome compares to other premium pizza ovens, like the Ooni Karu 16 and the Alfa Nano, but what sets them apart? Hopefully this comparative review will answer that.
---
Ooni and the Gozney Dome are both outdoor pizza ovens that support multiple fueling options. The Dome features a massive 18.5 x 21.65 inch (circular) baking surface priced at $1,499 for wood only or $1,799 for duel-fuel (wood and propane). Ooni, on the other hand, sells 6 different pizza ovens priced from $349-$799 with different sets of features and ideal use scenarios.
The most similar Ooni pizza ovens to the Gozney Dome are the Ooni Pro 16 (discontinued), priced at $599, and its successor the Ooni Karu 16, priced at $799. Both the Ooni Pro 16 and the Ooni Karu 16 are big enough to fit a 16 inch pizza, while the Gozney Dome is big enough to fit 1 extra large pizza or multiple smaller ones.
Ooni vs Gozney Dome Pizza Ovens In Numbers
As you can see from the stats above, the Gozney Dome is quite a bit bigger, quite a bit heavier and quite a bit more expensive than either the Ooni Karu 16 or the Ooni Pro 16. This shouldn't be a surprise, however, when comparing two portable pizza ovens to a non-portable oven like the Gozney Dome.
What surprised me a little bit was the fact that the Gozney Dome's baking surface area was about the same as the Ooni Pro and actually noticeably smaller than the Ooni Karu 16.
But when you consider that the Gozney Dome is a circle and the Ooni ovens are rectangles, it actually makes a lot more sense. Since a pizza is a circle, you can actually fit more pizza within the smaller surface area of the Gozney Dome than you can within the box shape of the Ooni. This is why you can fit a larger pizza, or even multiple pizzas, inside the Gozney Dome but not with the technically larger Ooni Karu 16.
Background: About Ooni Pizza Ovens
Based in Scotland and founded by a husband and wife team, Kristian Tapaninaho and Darina Garland, in 2012, Ooni has quickly become one of the most recognizable names in the outdoor domestic pizza oven industry over the last several years. Starting out with just a single pizza oven, Ooni now offers 6 very distinct pizza ovens with different price points and feature sets.
In fact, one of the biggest advantages of the Ooni product line is that they have a pizza oven for almost every budget and preference, with prices ranging from $349 for the simple wood-pellet fired Ooni Fyra 12, all the way up to $799 for the full multi-fuel experience with the Ooni Karu 16.
What I like about Ooni is their attention to detail and their focus on engineering ovens that make the best pizza no matter which fuel type or size you choose. To be honest, from their cheapest pizza oven to the most expensive, there isn't a single weak offering in their lineup.
You can read my full breakdown of all 6 Ooni pizza ovens, includuing their strengths and weaknesses, in my review here. But for the purposes of comparing Ooni to the Gozney Dome, I'm just going to focus on the two most similar Ooni pizza ovens: the Ooni Pro 16 and the Ooni Karu 16.
The Ooni Pro 16 And The Ooni Karu 16 Are Most Similar To The Gozney Dome
The Gozney Dome is a GIANT pizza oven big enough to fit any size pizza, so it's only fair to compare it to Ooni ovens that are similarly big and with a premium set of features. In this case, that means the Ooni Karu 16 and the Ooni Pro 16.
Both the Ooni Pro 16 and the Ooni Karu 16 are big enough to fit up to a 16 inch pizza, as their names suggest. These two pizza ovens also come with the ability to burn wood and charcoal right out of the box, with the option of using propane available with an optional attachment.
Truth be told, the Ooni Pro 16 and the Ooni Karu 16 are very similar pizza ovens in many respects. In fact, Ooni views the slightly newer Ooni Karu 16 as a sucessor to the Ooni Pro 16.
The Ooni Karu 16 improves upon many of the things that made the Ooni Pro 16 such a great pizza oven and even adds a few extra features as well. But the biggest difference between the Pro 16 and the Karu 16 is cost, priced at $599 and $799 respectively.
Let's go over both of these Ooni pizza ovens to help you decide if saving $200 is worth it to you, as well as analyze how each of them stack up to the Gozney Dome.
The Ooni Pro 16: A Tried And True Pizza Oven For A Good Price
The Ooni Pro 16 came to life via an Indiegogo campaign in April 2017 and raised over $1 million towards its development. By November 2017, the Ooni Pro 16 was officially launched and made available to customers.
That should give you some idea of the kind of hype that surrounded this pizza oven and how enthusiastic the pizza making community was to receive it when it was first announced. After all, this was coming from the same company that in 2012 launched the now legendary original 12 inch Ooni pizza oven (since succeeded by the Ooni Fyra 12), which had proven itself as (arguably) the best outdoor domestic pizza oven on the market.
What set the Ooni Pro 16 apart from other pizza ovens at the time was its multi-fuel capability and its large size. Finally, home pizza makers had the ability to make authentic gas or charcoal fired New York style pizza and much more right in their own backyards.
Ooni Pro 16: Best Features
The Ooni Pro 16 has a slew of features that any aspiring home pizza maker is sure to appreciate. Here are a few of the most important ones:
Solid construction
A proven design spanning several years of use
Multi-fuel capabilities: wood, charcoal and propane (with attachment)
Huge 17.7×17.7 inch baking surface – fits up to a 16 inch pizza
Tall 6.14 inch opening height, perfect for baking in larger pans or roasts
Thick 0.6 inch cordierite baking stone (good for retaining heat)
Reaches temperatures of up to 950F (510C) in only 20 minutes
Can cook a pizza (at max. temperature) in as little as 60 seconds
Least expensive pizza oven compared to the Ooni Karu 16 and the Gozney Dome
Weighing in at 48.5lbs (22kg), the Ooni Pro 16 is a hefty but still portable pizza oven that can be easily stored away when not in use and brought wherever its needed when the time comes. This comes in stark contrast to the 128lb Gozney Dome, which in fairness is not intended to be a portable pizza oven in any case.
Announced in late 2020 and formally released in 2021, the Ooni Karu 16 is Ooni's most recent pizza oven and the unofficial successor to the Ooni Pro 16.
Coming on the heals of such a popular and proven pizza oven as the Ooni Pro 16, Ooni had its work cut out for it in designing the Karu 16. But thankfully for pizza lovers the world over, they have delivered a a truly excellent product in the Ooni Karu 16.
To reiterate, the Ooni Pro 16 and the Ooni Karu 16 have a lot in common – so much so that it's easy to get confused over why you would pick one pizza oven over the other. Let me do my best to differentiate between the two ovens and help you figure out which one is the best for your tastes and budget.
What Sets The Ooni Karu 16 Apart
To put it most succinctly, the Ooni Karu 16 is a more polished and better designed version of the Ooni Pro 16, which is about what you'd expect from a newer pizza oven at a higher price point.
For example, one of the improvements I love about the Karu 16 is its improved insulation. Similar to the Gozney Dome, the Karu 16 has a very thick layer of insulation and a coated carbon steel finish that not only retains heat very well but keeps the oven relatively cool to the touch. Compared to the Ooni Pro 16, which can get extremely hot on the outside, the Ooni Karu 16 will not scald or burn your hand if you were to accidentally touch it.
This is a very important but often overlooked feature for pizza ovens. In fact, if you are someone who has pets or kids around, you might want to consider spending a bit more on the Karu 16 just for the extra peace of mind. Of course, as goes without saying, you should never leave any pizza oven unattended with children nearby.
Another improvement over the Ooni Pro 16 is the Karu 16's new hinged door with "ViewFlame" technology. This is basically a fancy way of saying the door has a large glass window which lets you view the progress of your pizza without opening the door and losing precious heat. This a very nice feature to have.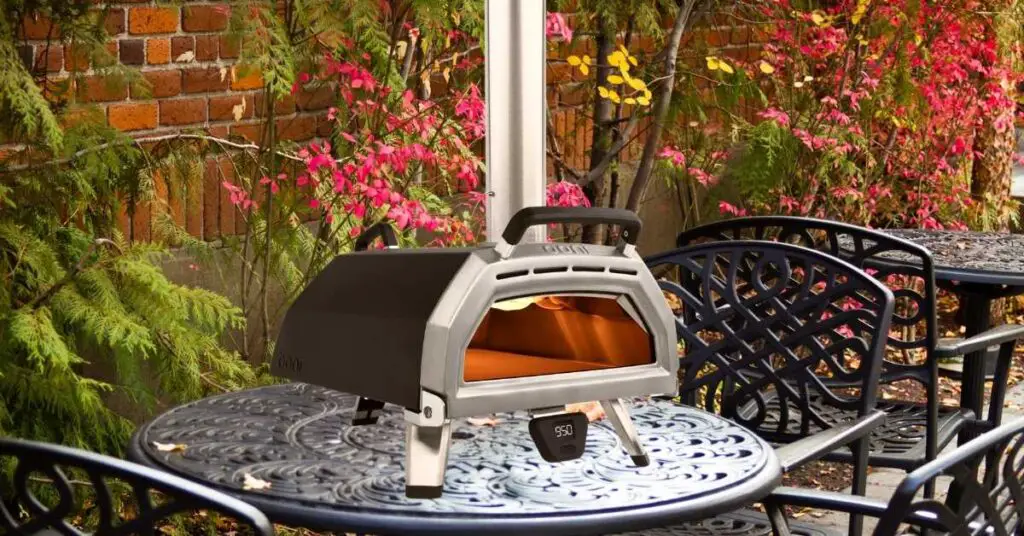 The Ooni Karu 16 is also the only Ooni pizza oven with a built-in digital thermostat, similar to the one included with the Gozney Dome. This lets you see at a glance the temperature of your oven and know when its ready for your next pizza.
Another distinction that sets the Ooni Karu 16 apart is that it's the only pizza oven "recommended for domestic use" by the AVPN, or the Associazione Verace Pizza Napoletana. For those that aren't aware, the AVPN is the internationally recognized authority on true Neapolitan pizza based in Naples, Italy.
All of this comes at a cost, however, and in this case it's by way of price and weight. The Ooni Karu 16 weighs in at a massive 62.6lbs (28.4kg) and costs an extra $200, but I think these compromises are both justified and worth it.
Ooni Karu 16: Best Features
Amazing insulation, cool to the touch
Extremely well constructed
Large viewing window
Multi-fuel support (wood, charcoal, propane)
Max temperature of 950F (510C) in only 15 minutes
Much better door design – can actually fit 16 inch Ooni peel (unlike Ooni Pro)
Better designed for good air flow
Tall 5.71 inch opening height, perfect for baking pans, roasts, etc…
Thick 0.6 inch cordierite baking stone (good for retaining heat)
All Ooni Pizza Ovens Compared
For a more in depth breakdown of each Ooni pizza oven, and how they compare to one another, check out my full comparative review here.
---
Background: About The Gozney Dome
The Gozney Dome is a large, non-portable, premium quality outdoor pizza oven that uses wood and gas (or both at the same time) to cook pizza as well as many other items. The Gozney Dome is big enough for an extra large pizza (and then some) or even multiple smaller sized pizzas at the same time.
The feature that sets the Dome apart from other Gozney pizza ovens is its size. Unlike the portable Gozney Roccbox, the Gozney Dome is BIG, weighing in at 128lb (58kg) and with a baking surface area of approximately 18.5 x 21.65 inches. These impressive stats make the Gozney Dome easily one of the biggest and most versatile non-portable premium pizza ovens on the market today.
And I make the "premium" distinction because while there are other large, permanent fixture pizza ovens available for sale, few if any can boast the same number of features as the Gozney Dome.
Putting aside its impressive set of features for a moment, this pizza oven has something incredible going for it that I love: aesthetics. The Gozney Dome pizza oven is GORGEOUS. Seeing the oven it in action, the Dome reminds me of a high-tech version of a traditional brick domed pizza oven you might see in the Italian countryside.
The Gozney Dome is definitely something that will make your friends and neighbors envious when they see it in your backyard, and that's not to mention the excellent pizza it produces as well.
The Gozney Dome Pizza Oven Packs An Impressive Set Of Features
But of course, the Gozney Dome is not just a pretty showpiece; it has all of the features you'd expect from a premium quality pizza oven, as well as a few extras.
These are some of the features of the Gozney Dome that I really like:
The pizza oven looks amazing, especially on its stand.
Very solid construction with quality materials.
Great insulation keeps the inside hot and the outside cool.
The built in thermostat is very accurate and measures the temperature of the stone, not the ambient air.
Multi-fuel: can use either gas or wood (or both), with the option for natural gas coming soon via an attachment.
Big enough for an extra large pizza or multiple smaller pizzas.
Ash can be swept into a small opening in the oven which then collects into a tray for easy disposal.
Chimney provides great airflow and directs smoke away from the cooking area.
The optional stand brings the oven up to an easily accessible level and holds spare pieces of wood.
The pizza oven itself comes mostly pre-assembled (the optional stand does not).
Gas control dial is located on the front of the oven for easy access.
Accessory port allows for easy attachment of optional features, like an automated pellet burner, when they become available.
"Integrated steam injector" allows you to "inject" steam into the oven which is great for breads and crusts with a crispy outside and a soft middle.
Relatively easy assembly.
Lots of accessories currently available and more on the way (according to Gozney).
Save $300 if you're OK only using wood.
So, those are the features I really like about the Gozney Dome, but let's take a closer look at a few features that stand out to me:
Steam Injection Is A Very Interesting Concept
The practice of injecting steam into an oven is not a new idea, in fact experienced bakers have been using steam with great success for centuries.
The concept is simple: baked goods, including pizza crust, will continue to rise in the oven as long as the surface of the dough remains moist. This is called "oven spring", but it's usually limited to the first few minutes a loaf of bread of other baked good is in the oven before the crust dries out and hardens over. When this happens, the dough will no longer continue to rise.
What bakers sometimes do to counter this (other than using a high hydration dough recipe) is spray the dough with steam every so often while it bakes in the oven. This keeps the surface of the dough moist and allows it to rise more than it would otherwise.
Usually this is done using a simple water spritzer, however the Gozney Dome has taken this to a whole new level with their "integrated steam injector". This much more automated way of injecting steam into the pizza oven makes the job much easier and safer as you no longer need to stick your hand into the oven to spray the crust as it rises.
The benefit of using Gozney Dome's integrated steam injector will be a puffier crust that's crispy on the outside and soft in the middle – a hallmark of quality Neapolitan style pizza.
As common as steam is in baking, I don't think I've ever seen another pizza oven incorporate a "steam injector" right into the oven itself. This makes available a whole new layer of experimentation that I'm sure many pizza lovers out there will be eager to get to know and perfect.
The Built-In Ash Tray Is A Great Idea
If you've ever worked with a pizza oven before, especially one that uses combustible fuel like wood or charcoal, you know how dirty they can get. Unfortunately the smoke that gives your food that smoky flavor we all love also leaves soot and ash all over the cooking surface that must be cleaned regularly.
Sometimes, the act of cleaning up the mess that collects in the pizza oven can create more of a mess as you sweep it out of the oven and onto whatever surface happens to be nearby.
The Gozney Dome pizza oven solves this problem by incorporating an innovative chute, or hole, into the side of the corner of the baking surface that leads to an easily removeable "ashtray" below. This allows you to simply sweep soot, ash and crumbs right into the hole to be disposed of later on when you're cleaning up.
I really like this feature because it encourages you to keep the oven clean while also making it easier to do so. Remember, a clean oven makes better tasting pizza.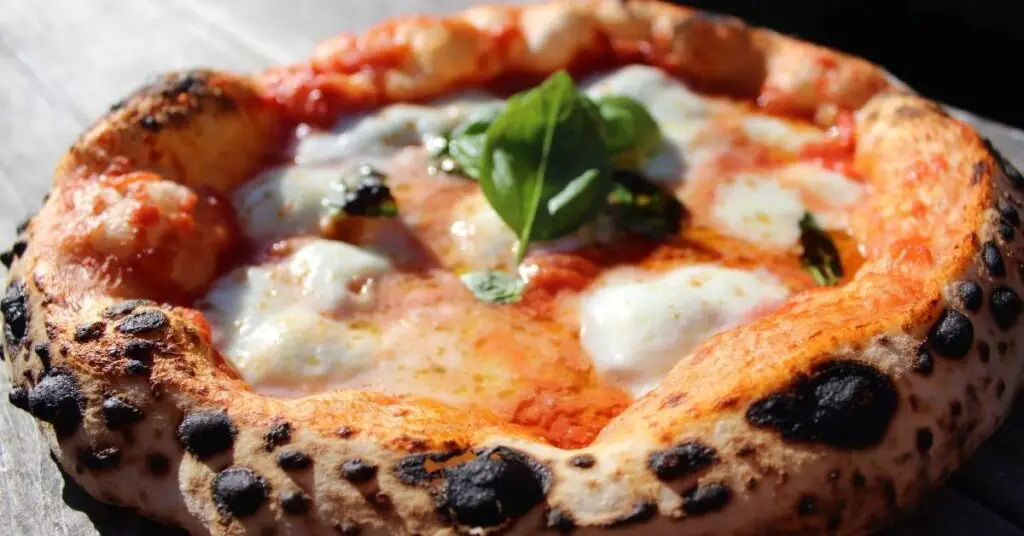 Amazing Build Quality
Many pizza ovens, even ones that make good pizza, are not made using high quality building materials. Too frequently, the pizza ovens I try are made from cheap, thin materials that don't feel or look good.
Fortunately, the Gozney Dome has been carefully engineered using high quality materials. The outside surface of the Dome (the shell) is made using a ceramic bonded coating, making it suitable for outdoor use in different weather conditions without risk of damage or rust. The surface of the oven also feels very nice to the touch, in my opinion.
The internal components of the Gozney Dome are all made using high quality 304 Stainless Steel. 304 Stainless Steel has a minimum of 18% chromium, 8% nickel and is combined with a maximum of 0.08% carbon, which gives it the ability to withstand the extremely high temperatures of the Gozney Dome without degrading or melting.
The baking surface of the Gozney Dome is made from a 1.2 inch thick cordierite baking stone that covers the interior surface from rim to rim. This means that nearly every inch of the Gozney Dome's interior can be used for baking pizza at an extremely hot temperature.
The Gozney Dome Stays "Cool" To The Touch
One of the things I've come to expect from Gozney products is thick and ample insulation. The Gozney Roccbox, for example, is extremely heavy for its small size due to these thick layers of insulation and it's one of the reasons that oven is a good fit for commercial purposes. Thick insulation means good retention which decreases the time needed to reheat the oven between pizzas.
The Gozney Dome is no exception to this trend as it has a very thick layer of insulation as well.
For most people, however, who will never use their oven for mass producing pizzas in a commercial setting, this extra insulation might seem like an irrelevant feature, and in many ways it is. But what I like about it is it makes the oven "cool" to the touch when in use.
I put "cool" in quotations because the oven will still feel very warm while its in use, but it won't be so hot that it will scald your hand if you accidentally touch it. This is an especially important feature for anyone with kids or pets who might inadvertently touch the oven before you have a chance to stop them.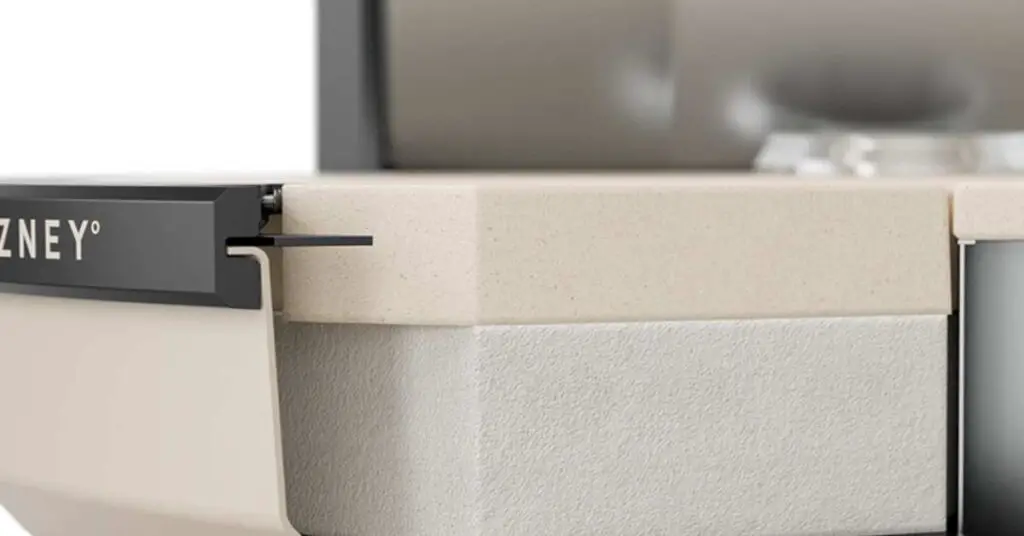 Big Enough For More Than One Pizza
I've reviewed some large pizza ovens before, notably the Ooni Pro 16 and Ooni Koda 16. I usually recommend these ovens to people interested in making New York style pizza because they are the only ones big enough to fit a pizza up to 16 inches.
The Gozney Dome, on the other hand, brings the ability to make extra large pizza to a whole other level. This oven is by far the largest premium pizza oven with which I have ever worked, with a depth of 18.5 inches and a width of 21.65 inches.
This makes the Gozney Dome not only big enough for an extra-large oversized pizza, but, more conveniently, multiple smaller pizzas at once. For me, the ability to make more than one pizza at the same time is a game changer. This allows me to make a pizza for myself and a guest without the need to juggle them in and out of the oven to keep them warm before serving.
With its huge size and ability to burn gas and wood, the Gozney Dome is perfect for making large NYC style pizza or multiple smaller wood-fired Neapolitan pizzas. Truly the best of both worlds.
High Tech, With Room For Extras
Like a modern computer or smartphone, the Gozney Dome comes with some plug and play capability. This allows you to use various attachments that are available now as well as many more that Gozney plans to release down the road.
Some of these attachments include a digital food thermometer, a pellet burner and even a cold smoker. Many of these attachments will be connected to the Gozney Dome via a "quick-connect accessory port", which is basically an open slot on the front of the Dome where you can plug various things in. Very exciting stuff.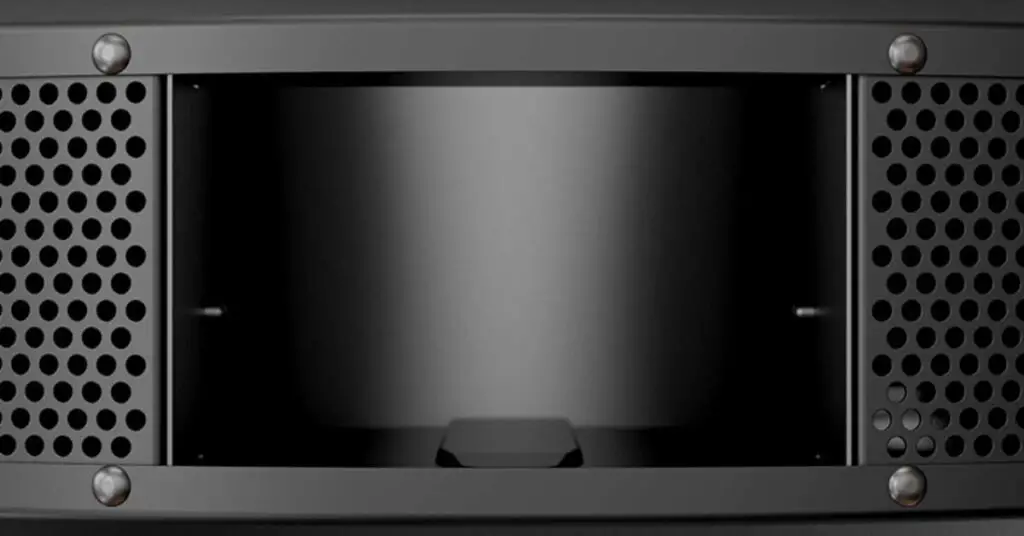 You Can Save Money By Choosing Wood Only – But Should You?
The Gozney Dome actually comes in two varieties: duel-fuel and wood only. The duel-fuel option costs $1,799 and can be fueled by either wood, propane or both. The wood-only option costs $1,499 and, as the name suggests, can only be fueled with wood.
If you only plan on using wood with your Gozney Dome, then you can save a good $300 dollars off the final price. But is that a good idea?
In my opinion, if you're spending thousands of dollars on a pizza oven, you want it to be fully featured. And while you may not plan on using propane to fire your Gozney Dome, you might want to reserve the option to do so in the future.
After all, there are many benefits to using propane. For starters, propane is much easier to light and there is no effort required to keep the flame going for longer periods of time as there is with wood. There is also no learning curve when it comes to using gas – you simply turn the dial and wait for the flame to ignite.
With wood, on the other hand, there is a relatively steep learning curve both in preparing the fuel to be lit, keeping the flame going and adjusting it to your heat preferences.
This isn't meant as an argument against using wood, in fact there are many benefits to doing so such as the smoky flavor it infuses in your pizza and the satisfaction of maintaining a wood-fired flame.
But if you're prepared to spend $1,499 on a pizza oven, you may as well spend the extra $300 to get a very useful and important feature when it comes to making different kinds of pizza.
---
What Ooni Does Best
Ooni specializes in making portable, outdoor pizza ovens with multiple fuel options at a reasonable price.
Unlike many other portable pizza ovens of a similar price, Ooni has put a lot of attention into the finer details. Many of these details don't necessarily change the outcome of the pizza, but they make using the oven an easier and more pleasant experience, as well as ensuring the longevity of the oven through careful engineering.
Every Aspect Of An Ooni Pizza Oven Is Carefully Considered
Many portable pizza ovens have terrible air flow, for example, which can make the experience of using one less than ideal. This is especially true for pizza ovens that use combustible fuel like wood or charcoal as the lack of proper ventilation, or even a chimney, can cause the oven to retain heat irregularly (as in the back is hot but the front is cold), or even blow smoke and ash into the cooking area.
Take the Bertello pizza oven, as an example, which I recently reviewed. The oven is well constructed and works fine for making pizza, but the lack of good air flow or a chimney really detracts from the experience of using it. With this oven, simply removing the back fuel cover to add more wood or charcoal completely changes the air flow of the unit and causes flames to shoot out, potentially, at the hands or face of whoever is using it.
Ooni pizza ovens, on the other hand, have all been carefully engineered to avoid these common problems. If an Ooni oven uses fuel, it has an adjustable chimney and several vents that can be open or closed. In fact, the only Ooni pizza ovens that don't have chimneys are the ones that use propane exclusively, like the Ooni Koda 12 and the Ooni Koda 16.
Another great example of this innovation is the Ooni Fyra 12 which is one of the few wood-fired pizza ovens to use a gravity-fed wood pellet hopper. This allows the user to easily and safely pour wood pellets into the hopper to refuel the oven without ever having to interact with the flame itself.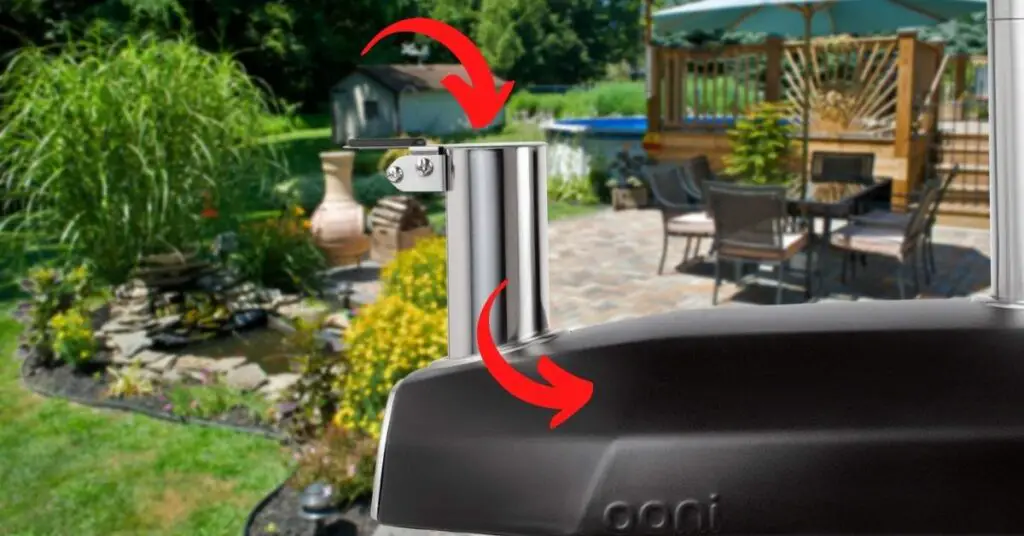 Ooni Pizza Ovens Just Work
Whichever Ooni pizza oven you choose to buy, you can be assured that it will assemble simply, be easy to store and keep clean, and, most importantly, make pizza as good or better than any other domestic pizza oven.
This is why I never hesitate to recommend Ooni to anyone looking to get into making pizza at home in a premium outdoor pizza oven, even though there are plenty of ovens out there that will make great pizza as well.
But as I've explained elsewhere on my blog, making great pizza isn't the only, or even the best, measure of the value of a pizza oven.
For example, I could go to my local hardware store and buy $20 worth of bricks, make a kiln structure, stick a pizza stone in it and light a fire underneath. When the oven gets hot enough, it will make a great pizza for anyone who knows what they're doing. But is this homemade oven convenient to use, easy to maintain and built to last for many years to come?
The answer to this is clearly a definitive "no", which is why we spend hundreds of dollars on purpose built pizza ovens to begin with. So, with this in mind, you can see why a pizza oven like the Ooni Pro 16 or the Ooni Karu 16 are great investments for making great pizza that can last a lifetime with proper care and maintenance.
---
What's Good About The Gozney Dome
When I recently reviewed the Gozney Roccbox, I found it to be a well constructed and very capable pizza oven. However, due to some design flaws, it was difficult for me to recommend the Roccbox over several Ooni built alternatives available for a similar price – or even cheaper in many cases.
Fortunately with the Gozney Dome, the situation is completely different.
The Gozney Dome really has no obvious design flaws that I've yet come across. If anything, Gozney has gone overboard to ensure that every aspect of the Dome meets the very high standards of pizza making aficionados out there.
In fact, I would argue that the Gozney Dome is just as good and uncompromising as any traditional pizza oven you can find in Naples or around the world. But instead of a simple brick domed pizza oven, the Gozney Dome is a high tech masterpiece that not only works great but looks amazing as well.
I love all of the bells and whistles that can be used with the Dome, like the built-in digital thermostat, the front controlled gas temperature dial, the steam injector, and even the expansion port that makes it compatible with future attachments like a pellet burner. There is so much to like about the Gozney Dome that it's honestly difficult to encapsulate it all in a few short sentences.
The Only Drawbacks To The Gozney Dome Are Price And Size
The principle "downsides" to the Gozney Dome aren't really downsides at all but rather the reality of buying such a large and feature-rich pizza oven.
Unlike Ooni pizza ovens, the Gozney Dome is not meant to be portable. Sure, you can put it on a stand with wheels and roll it around your backyard, but that's about the extent of how much you're going to be moving it once you have it assembled and situated where you want it.
Also, as you would expect from such a large and feature-filled pizza oven, the Gozney Dome is not cheap. Priced at $1,799 for propane and wood, and $1,499 for wood only, this pizza oven might be out of budget for many people – but that's doesn't mean it's overpriced, though.
With the Gozney Dome, you definitely get what you pay for, and then some.
---
So, How Does Ooni Compare To The Gozney Dome?
Comparing the Gozney Dome to Ooni is both an easy and difficult question to answer at the same time.
But to get the obvious question out of the way right now: both Ooni and The Dome are capable of making excellent, high quality, authentic pizza right out of the box. So, if you're looking to choose between the two pizza ovens based on pizza quality alone, you're out of luck with that criteria as any of these pizza ovens will make great pizza.
I would actually go as far as to argue that there is no difference in the quality of pizza you can make in either the Gozney Dome or any one of the Ooni ovens available. It's still important to pick the correct pizza oven and the correct fuel type for the style of pizza you're making, but that can be done (or not done) with either pizza oven.
Gozney Dome vs Ooni: It All Depends On Your Goals
If you're deciding between the Gozney Dome or an Ooni pizza oven, this bit is crucial to understand.
Since both the Gozney Dome and Ooni make excellent pizza, the deciding factor will have to be your goals for the pizza oven. Are you strictly interested in making good pizza, or are you looking for a lifestyle piece to show off your hobby, impress your friends and beautify your property?
If your goal is just to make the best pizza possible in an oven you can store away when you're not using it, or possibly take with you on the road, the best option for you is without question the Ooni. Ooni ovens are portable, relatively inexpensive (especially compared to the Gozney Dome) and can be stored away when not in use.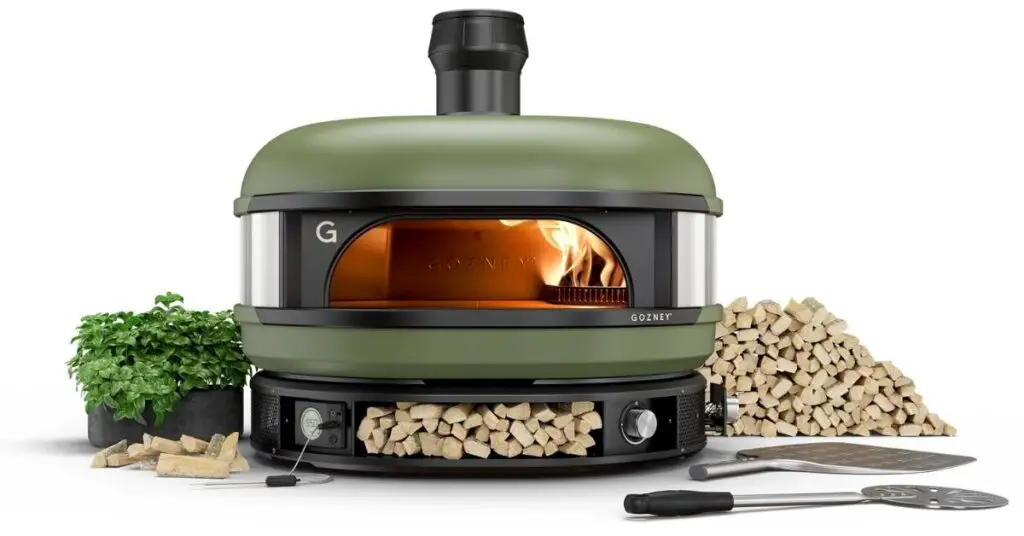 The Gozney Dome Is A Lifestyle Showpiece
If the Gozney Dome makes pizza just as good as an Ooni, why not just get the Ooni for a fraction of the price?
That's a valid question, and, if you're asking it, you're probably a budget-minded person which makes the Ooni a perfect fit for you.
But if you want to take your pizza game to the next level, and start living that pizza lifestyle at 100%, the Gozney Dome is the ultimate showpiece to make your backyard look amazing and your friends and neighbors jealous. And, of course, to make excellent pizza as well.
As I mentioned earlier, when I first laid eyes on the Gozney Dome, I was blown away by the aesthetics of it. In my opinion, the Gozney Dome is among the most attractive pizza ovens I've ever seen outside of traditional antique pizza ovens in Naples. But, unlike a traditional or antique pizza oven, the Gozney Dome is a highly functional, high-tech masterpiece.
Aesthetics is not an insignificant concern when it comes to buying a piece of furniture for your home. You might not consider a pizza oven the same as a piece of furniture, but the Gozney Dome, being huge, heavy and mostly immovable, certainly fits the bill.
People regularly spend thousands of dollars on patio tables, chairs, backyard ponds, fire pits and plants that serve little purpose other than looks. So, why not spend $1,499 – $1,799 on a piece of furniture that also makes excellent pizza with a feature set almost unmatched in its field?
Again, it all depends on your goals and budget. Looking to make good pizza at a good price? Get an Ooni. Looking to add some "flavor" to your backyard and make amazing pizza at the same time? Get the Gozney Dome.
Ooni vs Gozney Dome: Which One Is Best?
The Gozney Dome makes world-class pizza and is relatively expensive, but not overpriced for what you get. If you have the budget and want a massive, beautiful pizza oven, the Gozney Dome is best.
Ooni carries an amazingly well engineered collection of pizza ovens that are affordable while also uncompromising on quality. If you want a pizza oven that makes world-class pizza for you and your family that you can take on the road with you, and easily store away when it's not in use, get an Ooni.
Conclusions:
Summary Observations:
Ooni has 6 ovens to choose from and none are more expensive than $799 for the most feature-rich option (the Ooni Karu 16).
Both Ooni the Gozney Dome are incredibly well engineered pizza ovens built with high quality materials.
If your only goal is making good pizza, an Ooni pizza oven is probably the best choice for you.
If you have the budget and desire for something more extravagant, few pizza ovens are more impressive than the Gozney Dome.
The Ooni Fyra 12, priced at $349, is the least expensive option for making excellent wood-fired pizza.
The Ooni Karu 16 and the Ooni Pro 16 are the two most similar pizza ovens to the Gozney Dome in terms of features, but much less expensive in terms of price.
The Gozney Dome comes in two flavors: wood-only ($1,499) and duel-fuel ($1,799). For a mere $300 more, I recommend going with the duel-fuel option for the ability to use propane if you ever need it.
The Gozney Dome offers many optional accessories, with more in the pipeline, ensuring the pizza oven will stay relevant and modern for years to come.
Related Questions: