Ooni Pizza Ovens: All 6 Models Compared & Reviewed
In the last few years, Ooni has gone from a relatively unknown pizza oven manufacturer based out of Scotland to a global leader in affordable outdoor pizza ovens. Their goal has been to bring the power of a traditional wood-fired Neapolitan style pizza oven to homes around the world. For the most part, Ooni has met this goal with quite a bit of fanfare and critical acclaim.
Ooni carries 6 different pizza ovens along with various accessories. Ooni's main selling point is that each of their pizza ovens is able to reach a maximum temperature of 950°F (500°C) in only 15 minutes. The biggest differences between each of their ovens is the size of the baking surface and the kind of fuel they use: wood, charcoal and gas (propane or natural).
What Is Ooni?
Ooni was founded around 10 years ago in Scotland by husband and wife duo Kristian Tapaninaho and Darina Garland.
Like many aspiring home-based pizza makers, Kristian was running into the inevitable problems associated with making pizza in a home oven: namely, it's not nearly hot enough. In the amount of time it takes to bake a pizza from start to finish in a home oven (10+ minutes), most people will end up completely drying out their crust. Compare that to the 90 seconds it takes to bake a pizza in a professional wood-fired oven.
And while there are tricks and workarounds for making delicious pizza in a home oven (which is what I write about on this website), it's just not going to be the same as one made in a professional Neapolitan style pizza oven that reaches temperatures of 950°F (500°C).
That "leopard spotting" you see on professionally made Neapolitan pizza just cannot be reproduced in a domestic home oven. For this, you need extreme heat which usually only comes from a large industrial sized pizza oven, or very expensive, less than ideal, home kitchen models.
Recently, Ooni won major kudos when their Karu 16 became the first and only pizza oven to be "recommended for domestic use" by the Associazione Verace Pizza Napoletana, a non-profit organization dedicated to promoting and preserving Neapolitan pizza in Italy and around the world. The Karu 16 model is distinct among Ooni pizza ovens for its ability to use wood, charcoal and even gas all in the same oven.
Ooni Pizza Ovens Comparison
Most of this data is available online from other sources, but what I've done here that I think is interesting is compiled the cost of each oven per square inch of baking surface.
This information might be useful, or at least interesting, for those looking to see which oven provides the most baking surface for the price of the oven.
Ooni Pizza Ovens Are Fairly Priced By Size & Features
What I like about seeing the data like this is that it shows that while the ovens vary in price quite a bit, the price per square inch is very similar for each oven. This means that Ooni has priced their ovens very fairly based on the features and size. Having said that, let's get into the data looking at the top 3 least expensive Ooni ovens based on price per square inch.
Not surprisingly, the Ooni Fyra 12, the least expensive oven at $299, comes in at only $2.06 per square inch of baking surface. This means the Ooni Fyra 12 will make you the most pizza for each dollar that you spend in total.
However, for this option you need to be OK with using wood exclusively (and the smoke it produces) as this oven does not support the more convenient and precise propane option. This oven is also not big enough to make a 16 inch pizza, so you'll have to be OK with a standard Neapolitan sized 12 inch pizza.
At 2nd place, we have the Ooni Pro 16 pizza oven priced at $599 coming in at $1.91 per square inch of baking surface. Although Ooni Pro 16 is over twice the price of the Ooni Fyra 12, it's much bigger and much more versatile. This oven has a larger baking area, a thicker stone (which retains more heat) and gives you the choice of using either propane, wood or charcoal all in the same unit.
At 3rd place, we have the Ooni Koda 16 oven priced at $599. The Ooni Koda 16 is only about 40 cents more per square inch as compared to the Ooni Pro 16 but it has a slightly smaller baking area and uses propane exclusively. However, if you plan on using gas with the optional gas attachment, the Ooni Koda 16 is a full $100 cheaper than the Ooni Pro 16 making it 20% less expensive. That's a big discount on a very similarly sized and featured oven.
Final Verdicts:
With all of that data out of the way, I'm going to subjectively rank each of the 3 least expensive ovens per square inch. This won't necessarily tell you which oven is best fit for you, but it will give you an idea of which ones potentially give you the most value for your money based on the features that the average person will use most.
The Ooni Koda 16 is probably going to be the pizza oven of choice for most people out there. This oven has a baking surface large enough to make a full-sized 16 inch pizza and uses propane which is easiest and most convenient of all fuel types. Wood and charcoal have their benefits as well, but there's a much steeper learning curve and propane allows you a lot of flexibility and precision in terms of how hot you want your oven.
Priced at $599, the Ooni Koda 16 sits right in the middle of the price range compared to all other Ooni ovens while delivering most of the benefits of the more expensive ones. Unless you really want the option to use charcoal or wood, or never plan on making a pizza larger than 12 inches, the Ooni Koda 16 is probably going to be a good fit for you.
The Ooni Koda 16 also gives you the flexibility to use it (outside) in high density areas since it doesn't produce smoke that might irritate your family or neighbors.
If your primary goal is to make classic 12 inch Neapolitan style pizza in a wood-fired oven just like they do in Naples, the Ooni Fyra 12 is the best choice.
Priced at only $349, the Ooni Fyra 12 is by far the least expensive oven in Ooni's entire pizza oven lineup. This oven is also the least expensive according to my own price per square inch scale as well, coming in at only $1.74 per square inch of baking surface.
While there will undoubtedly be a bit of learning curve getting used to lighting the oven with wood and adjusting the flame to your liking, the Ooni Fyra 12 will allow you to make pizza as delicious and authentic as any other oven offered by Ooni for only $349. Just make sure you have an appropriate space to use this oven since it does burn wood and produces a light smoke.
If you plan on pushing your pizza oven to the limit, the Ooni Pro 16 has all the bells and whistles of the most expensive ovens for a much lower price.
Priced at $599, the Ooni Pro 16 is more expensive than the other 2 on this price per square inch list, but it has all of the features of the most expensive oven Ooni offers. The only significant difference between the Ooni Pro 16 and the Ooni Karu 16 is the multi-fuel option and the extra $200 price tag.
For those of you who want to make large and small pizza using wood, charcoal and propane for fuel, the Ooni Pro 16 is the obvious choice.
Ooni Pizza Ovens: Pros, Cons & Full Breakdown
Now that we've gone over in detail the 3 top choices according to my criteria, let's get into the nitty gritty for the entire Ooni pizza oven lineup. Just because I chose to focus on the Ooni Fyra 12, Ooni Koda 16 and Ooni Pro 16 above doesn't mean one of their other ovens isn't a better choice for you.
This oven is very comparable in size and price to the Ooni Fyra 12 which sells for $349 but that oven is fueled exclusively by wood. Wood is great and has many benefits, but your average backyard pizza maker probably just wants to light the oven and be done with it like you can with propane using the Ooni Koda 12.

The Ooni Koda 12 gives you the option of a small, portable oven that runs exclusively on propane. This means you can very easily take this oven wherever you are going and do not have to worry about cleaning up fuel residue (as with wood and charcoal) every time you use it.
---
The Ooni Pro 16 fits somewhere in between the Koda 16 and Karu 16 in terms of price and features. However, unlike those ovens, the Ooni Pro 16 features an extra tall opening height which is perfect for cooking other irregularly shaped items like chicken or beef roasts (in a pan, of course).

The Ooni Pro 16 is perfect for someone who wants to use their oven with different kinds of fuels for different occasions, as well as wants the ability to cook various kinds of foods besides pizza. But remember, those extra features come at the cost of weight (it weighs twice as much as some of the smaller ovens), so this oven is best for those who do not plan on moving it very often.
---
The Ooni Karu 12 is the little sibling of the much larger and more expensive Ooni Karu 16 priced at $799. Where the Karu 12 differs is in its much smaller size and weight, making a lot more portable. The biggest difference, however, between the Ooni Karu 12 and Ooni Karu 16 is the price tag – this oven is less than half the price of its bigger and heavier sibling ($399 vs $799).

If your objective is to make standard Neapolitan sized pizza (12 inches) in a multi-fueled oven that you can take anywhere, the Ooni Karu 12 oven is the obvious choice. And for only $399, you really cannot go wrong here.
---
Weighing in at only 22lbs, the Ooni Fyra 12 has two main things going for it: portability and affordability. The Ooni Fyra 12 is the smallest Ooni oven that supports wood-pellet fuel and also the only oven priced less than $399.

With its unique gravity-fed wood-pellet hopper, the Ooni Fyra 12 is one of the most efficient and least expensive wood-fired oven available to home based consumers.

I recommend this oven to anyone looking to bring an authentic wood-fired Neapolitan pizza oven home, or wherever else they are going, while spending the least amount of money doing so.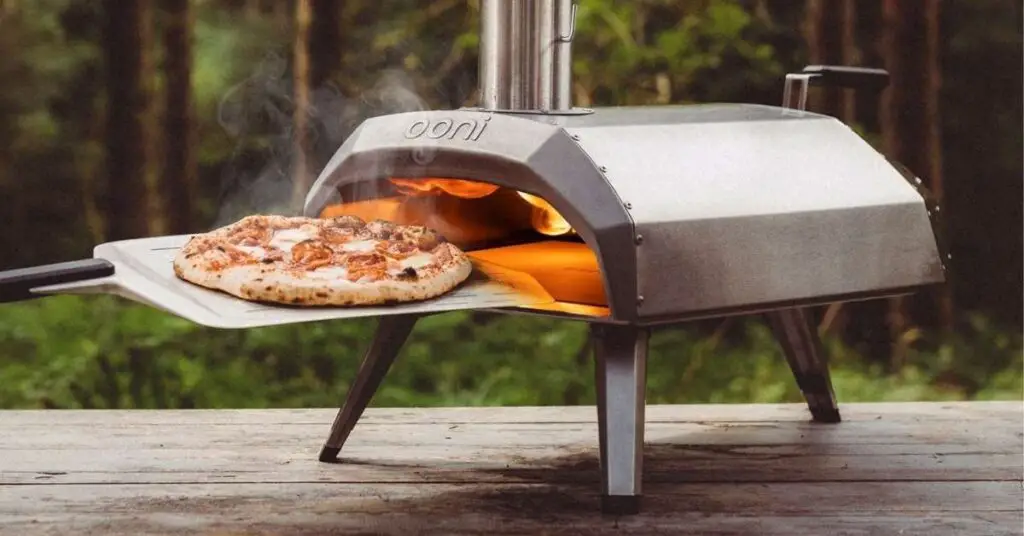 ---
With its thick 0.6 inch cordierite pizza stone, large baking surface and weighing only 40lbs, the Ooni Koda 16 has almost everything you could want in a pizza oven. The Ooni Koda 16 is my pizza oven of choice and the oven that, in my opinion, exemplifies the blend of superior craftsmanship and affordability Ooni is known for.

The Ooni Koda 16 has all of the features that the other more expensive ovens have, except for wood and charcoal support, for nearly half the price in some cases. The Ooni Koda 16 is also the only oven to support natural gas, with a separately sold attachment, if that is something available to you. However, for most people, propane is going to be the easiest and most convenient choice anyways.

If you are interested in making authentic professional quality pizza in a large inexpensive oven (and do not care about using charcoal or wood) the Ooni Koda 16 is the obvious choice.
---
Compared to the rest of the Ooni pizza oven lineup, the Ooni Karu 16 pretty much has it all: an extra large baking surface, a tall opening for inserting different sized pans, multi-fuel options and even a mounted thermometer so you always know how hot your oven is. The only thing this oven does not have is the option for natural gas as that is exclusive to the Ooni Koda 16.

The Ooni Karu 16 is an excellent pizza oven that is sure to please almost everyone, but before you drop $799 on this oven make sure you understand and want all the extra features that it offers. To be honest, this oven offers nearly all of the same features as the Ooni Pro 16 which sells for $599 – a full $200 cheaper. What the Ooni Karu 16 offers that the Ooni Pro 16 does not is an extra large baking surface, a digital thermometer and a specially designed door window that allows you to see in while it is closed.

The Ooni Karu 16 is also over 20lbs heavier than the similarly featured Ooni Pro 16, so be aware that it is not nearly (or at least easily) as portable as other options. However, despite the higher price tag, the Ooni Karu 16 is only $1.95 per square inch of baking surface, so it is not overpriced compared to the other ovens as long as you want the features it offers.
How Ooni Compares To Other Pizza Oven Brands
I've compared 3 of the least expensive Ooni ovens per square inch of baking surface to a few comparable pizza ovens from other brands.
As you can see, the only brand that comes close to matching Ooni price and features is the Bertello outdoor pizza oven. The Bertello pizza oven supports wood and charcoal and fits up to 12 inch pizzas for $300. This is very similar to the Ooni Karu 12 oven that sells for $399.
However, if you look at the Roccbox by Gozney or the Ardore Pizza Party ovens it's not even comparable. These are fine ovens with lots of features that I'm sure make amazing pizza, but for the price you're paying it makes a lot more sense to go with an Ooni oven instead.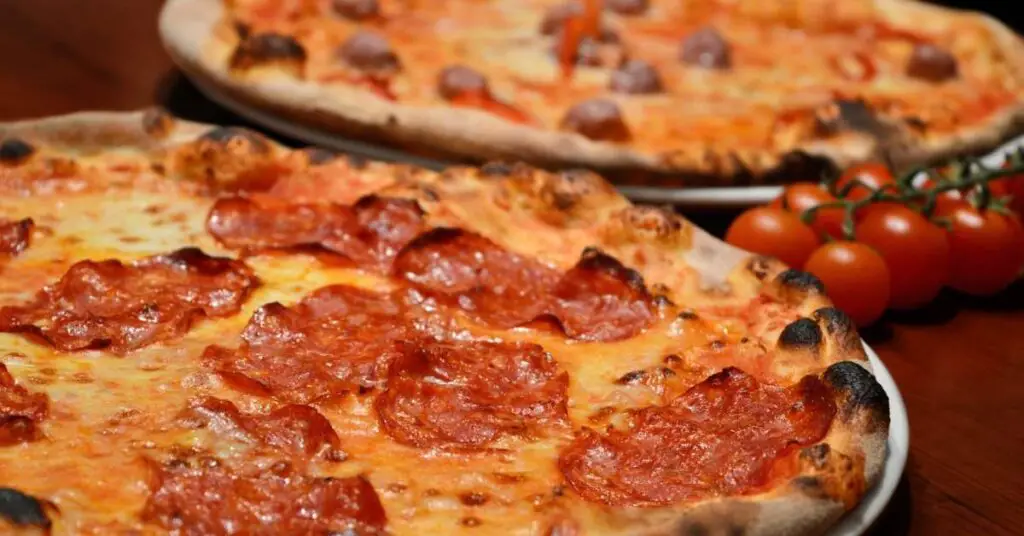 Related Posts:
Related Questions: