Best Cheese Blends For Detroit Style Pizza
A defining characteristic of Detroit style pizza is the cheese. Unlike most kinds of pizza, Detroit style pizza doesn't use traditional low-moisture or fresh mozzarella cheese to achieve its signature taste.
Psst! Just wanted to let you know that Ooni is running a 20-30% off sale on pizza ovens until May 29th. If you've been holding off on one because of cost, now's the time! Perfect for summer!
---
The best kind of cheese to use on a traditional Detroit style pizza is Wisconsin Brick cheese. Brick cheese is a kind of cheese native to the Midwestern USA that melts well due to its high fat content and has a somewhat buttery flavor, making it a perfect fit for Detroit style pizza. Many Detroit style pizzerias use a blend of Brick cheese and low-moisture mozzarella for their pizza.
But that doesn't mean you always have to use Brick cheese for a Detroit style pizza, especially when you consider that Brick cheese is very difficult to find outside of the Midwestern USA.
Let's clear some confusion and talk about why Brick cheese goes so well on Detroit style pizza as well as go over some popular alternatives if you don't have it available to you.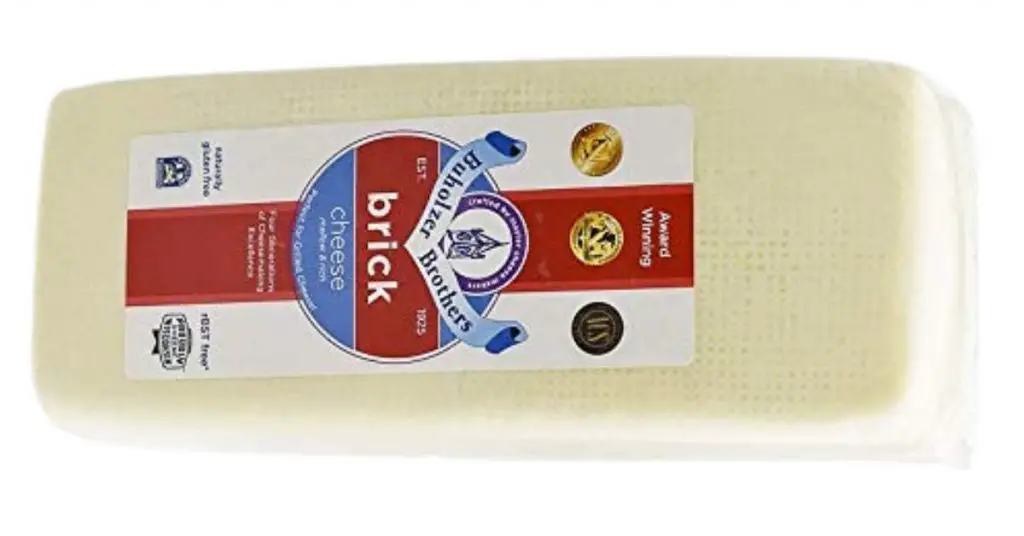 What Kind Of Cheese Is Used On Detroit Style Pizza?
Wisconsin Brick cheese is a type of cheese popular in the Midwestern region of the USA that's usually produced in the form of a large brick – hence the name. It's a medium-soft style of cheese that produces a strong, buttery flavor as it ages.
The key to Brick cheese, and why it works so well on Detroit style pizza, is the higher fat content. This extra fat is the result of the higher temperatures at which the cheese is cultured, and it's what gives it its signature buttery flavor and perfect melt qualities.
Brick Cheese & Low-Moisture Mozzarella Are A Great Combo
Brick cheese is perfect for Detroit style pizza, for all the reasons we've mentioned, but it works even better when blended with whole-milk low-moisture mozzarella.
Using a combination of low-moisture mozzarella and Wisconsin Brick cheese brings the best of both worlds to Detroit style pizza. The mozzarella gives it the traditional pizza flavor that we all love while the fatty Brick cheese gives it a decadent, buttery taste with great melting.
Combining Brick and whole-milk low-moisture mozzarella cheese is the way many well-known Detroit style pizzerias make their pizza.
Brick Cheese Substitutes For Detroit Style Pizza
If you live outside the Midwestern USA, or even just outside Wisconsin, you've probably discovered that Brick cheese isn't readily available on your market's shelves.
You can always buy some on Amazon if you're in the US, but this option won't work for everyone.
Thankfully, there are some pretty decent alternatives you can use in place of traditional Brick cheese that will give you many of the same qualities in your pizza.
Shawn Randazzo, from the very successful Detroit Style Pizza Company in Detroit, recommends using Muenster or Monterrey Jack cheese as a suitable alternative to Brick cheese. These cheeses are available in almost every supermarket and both have similar fat and melting abilities to Brick cheese.
Similarly, you can use almost any kind of cheese and blend it with mozzarella as long as it fits the criteria of having a slightly tangy flavor and higher fat content.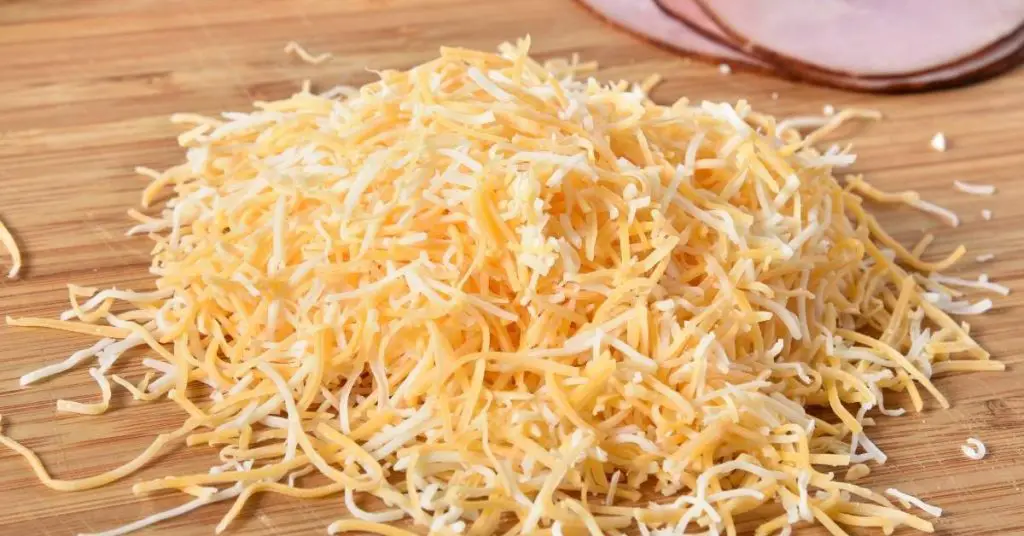 Here is a list of popular cheeses that can work well as a Brick cheese substitute on Detroit style pizza (in no particular order). All of these cheeses have a higher fat content and a good flavor.
Please note, these cheese alternatives will not necessarily taste the same as Brick cheese. I merely offer them here as common cheeses that have many of the same qualities as Brick cheese, namely their ability to melt and the higher fat content.
The best Brick cheese alternative will ultimately be the cheese you like the taste of best that fits your budget.
Looking for a Detroit style pizza recipe? Check out my instructions here.
Need a good Detroit style pizza sauce? You'll love my recipe here.
If you need a good Detroit style pizza dough, check out my no-knead recipe here.
Looking for a good pro-quality pan to bake your Detroit style pizza in? You can find my review of the Lloydpans 10×14″ pan here.
What's your favorite Detroit style pizza cheese? Let me know in the comments below.