The secret to a good Detroit style pizza is a good dough, a good sauce and, perhaps most importantly, a good pan to bake it all in.
Lloydpans' 10×14″ Detroit style pizza pan is perfect for making deliciously crispy Detroit style pizza. Its hard-anodized aluminum body with PSTK (pre-seasoned tuff-kote) finish will never rust and is completely scratch proof. These pans are reasonably priced and make the best Detroit style pizza of any pan I've tried so far.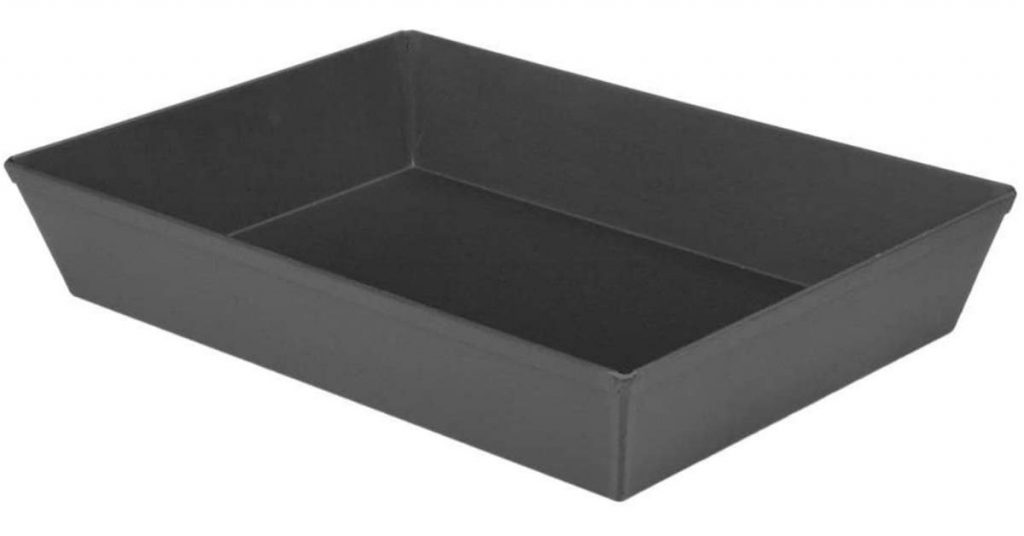 You Need The Right Pan To Good Make Detroit Style Pizza
Detroit style pizza, by definition, is a thick and puffy rectangular pizza with crispy bottom. But you won't get this kind of result with the same kind of pan you might bake a cake or casserole in.
This is how I made my first Detroit style pizza – just using whatever square pan I had lying around my kitchen. But the end result was always a bit disappointing. The bottom of the crust just wasn't giving me the crisp I wanted, and I had issues with sticking unless I used what I felt was too much oil.
Looking online and locally I found that most of the better pans were a bit too expensive, while most of the cheaper pans were just not going to get the job done.
Then I came across the Lloydpan brand after reading some posts on Reddit. Users there really loved the commercial quality of the pan as well as the very reasonable price point. I had to check it out.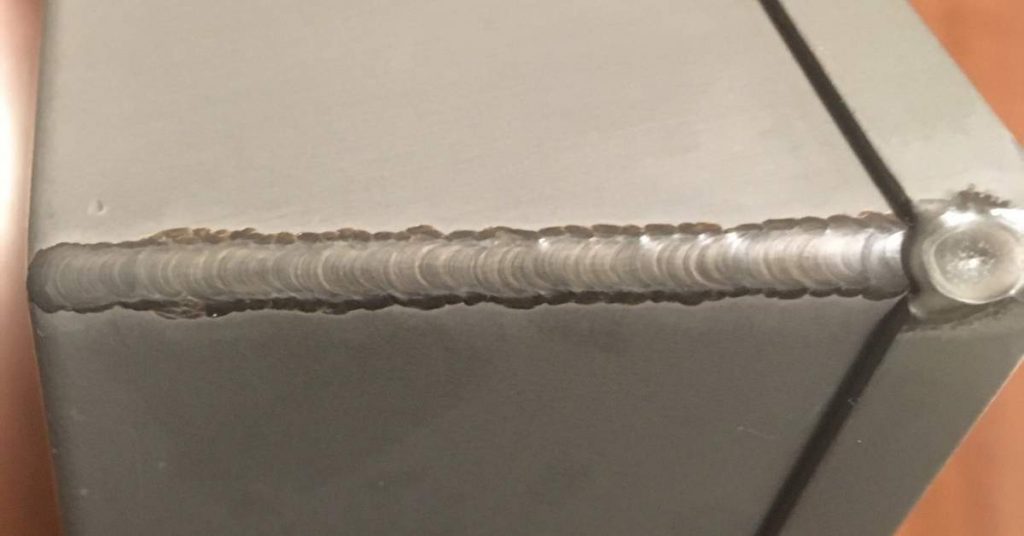 Solid Construction
The Lloydpans Detroit style pizza pan is solidly constructed. It's not heavy but you can tell it's not made from cheap material either.
Traditionally, Detroit pizza pans are made from blue steel – a legacy from the auto parts industry in Detroit. This pan, however is made from heavy gauge aluminum and welded together with a pre-seasoned "tuff-kote" (PSTK) finish.
Unlike a steel pan, this hard-coat anodized aluminum doesn't need to be pre-seasoned. You also don't have to worry about sticking since this pan is designed for what Lloydpans calls "easy release", although they still recommend using a thin layer of oil.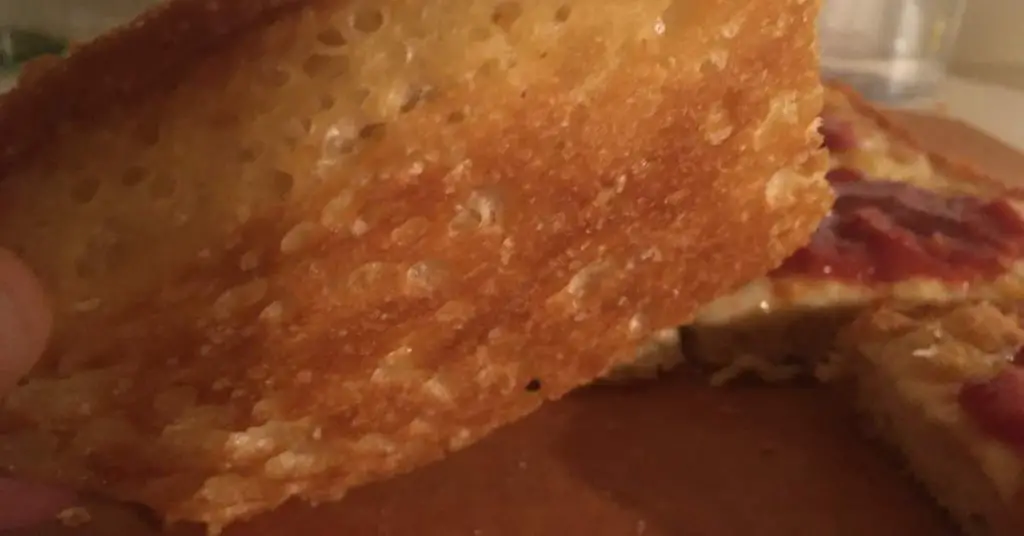 Lloydspans Do Not Stick
I can attest to how well this pan does in avoiding sticking crust. I've made many pizzas with this pan and none have stuck at all. You may need to use a metal spatula to gently dislodge some of the caramelized cheese along the edges, but this is totally normal and won't damage the pan at all.
In fact, Lloydpans recommends using metal utensils with this pan as the PSTK won't chip or flake off even after repeated usage. This is a huge improvement over the pans I was using before which are now completely scratched up just from de-panning.
This particular pan is 10×14″, which is the standard measurement of a large Detroit style pizza. I find 500-550 grams of dough fits this pan perfectly. Lloydpans also sells an identical 8×10″ version of this pan for small pizza as well.
Lloydpans also sells a universal lid for this pan which is perfect for proofing your dough
, although I just use plastic wraps which works fine as well. I'd definitely get the lid if I needed to stack multiple pans on top of one another.
This pan is safe to use up to 700 degrees Fahrenheit and is made entirely in the USA.