Gozney Black Friday Sale 2023: Christmas Discounts on Roccbox, Dome and Accessories
Pizza ovens are expensive, so Black Friday is the perfect time of year to get a great deal on one for yourself or as a gift for a loved one. And if you know pizza ovens, you know that Gozney is one of the most respected names in the business.
The Gozney Roccbox, Gozney Dome, and tons of Gozney pizza oven accessories are all on sale this year until December 14th—just in time for Christmas. Starting now, the Roccbox is $100 off, the Dome includes $200 of free accessories, and most individual Gozney accessories are 20% off.
This guide will give you a pizza oven expert's take on this year's 2023 Gozney holiday sale.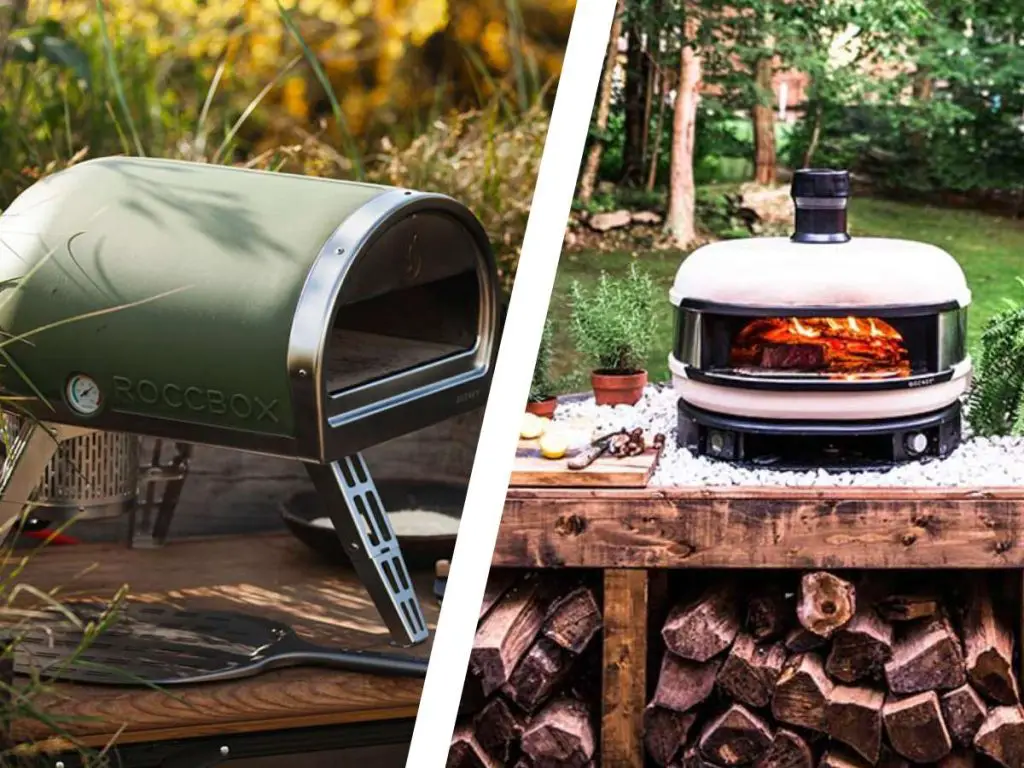 Gozney Roccbox Pizza Oven Black Friday Deal: $100 Off
The Roccbox is one of the most well-known and highly-regarded pizza ovens on the market today. In our pizza oven consulting business, we receive countless requests and questions about the Roccbox—it really is that popular.
This year, the Roccbox is $100 off, which is almost exactly 20% percent off. Keep in mind, this only applies to the regular Roccbox model (of any color), not the "Signature Tom Gozney Edition". But don't worry, the signature edition doesn't add anything new besides the black matte finish.
At only $399 on sale until December 14th, the Gozney Roccbox is hard to beat. It's multi-fuel capable, works with propane right out of the box, and features top-of-class insulation and heat retention. We recommend the Roccbox to those looking for a high-performance, compact, multi-fuel pizza oven at a reasonable price.
Tech Specs
Max Pizza Size: 12 inches
Fuel Types: Propane (standard), charcoal, wood
Weight: 44lbs
Sale Price: $399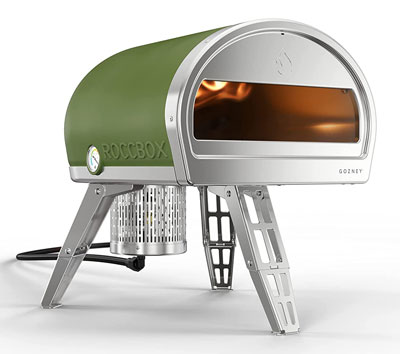 Gozney Dome Pizza Oven Black Friday Deal: $200 Worth of Free Accessories
Over the past few years, the Gozney Dome has become one of the most sought after pizza ovens on the market. It's huge, gorgeous, and supports just about every extra feature you can think of, including a cold smoker, a pellet burner, a steam injector, and fully digital controls—just to name a few.
This year, the Gozney Dome isn't directly on sale, but it includes a free cover and a free pizza peel worth nearly $200. That might not seem like much of a deal, but you have to consider that a pizza peel and a custom cover are both necessary to operate the oven and keep it in good condition. So, unless you already own these things, you're going to have to buy them anyways.
This represents about a 10% savings off of the regular price of the Dome when you include these accessories. We recommend the Gozney Dome to those who want a pizza oven that can do it all and look fantastic in the process. The Dome will naturally become the focal point of your backyard or patio.
Note: This deal also applies to the Gozney Dome S1, which is a barebones version of the Dome that only supports propane. The Dome S1 is normally priced at $1,499, but now includes a free pizza peel and cover.
Tech Specs
Max Pizza Size: 16 inches
Fuel Types: Gas, Wood, Charcoal
Weight: 107lbs
Sale Price: $1,999 (bundle)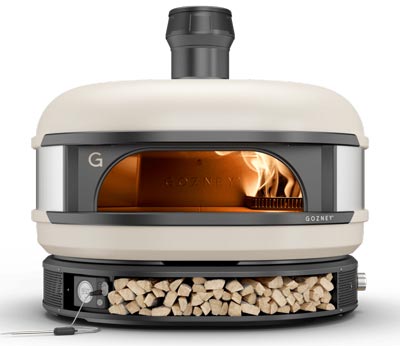 Gozney Pizza Oven Accessories: 20% Off Peels, Stands, Thermometers, And More
The dirty secret about pizza ovens is that you almost always need to buy accessories in order to use them. A pizza peel, for example, isn't just a convenience, it's a requirement to get the pizza in and out of the oven.
Thankfully, this year's Black Friday/Holiday sale includes several high-quality Gozney pizza oven accessories to get you started. Here are a few of our favorites that are currently 20% off.
Gozney Pizza Rocker (cutter): $31.20
Gozney Turning Peel: $63.20
Gozney Placement Peel: $79.20
Gozney Infrared Thermometer: $20.00
Gozney Roccbox Cover: $40.00
Gozney Dome Stand + Cover: $119.20
Plus several more…
Where To Buy Gozney Products
Gozney pizza ovens and accessories are available from several different websites and stores, but if you want the holiday discounts, you have to purchase directly from Gozney. The links above are affiliate links that lead directly to Gozney's official website, so we receive a small commission if you decide to buy qualifying products.
That said, you can also purchase from Gozney's Amazon store if you prefer. You won't get the discounts, but it will ship directly from an Amazon warehouse nearest you, which can be beneficial in terms of shipping speed. The choice is yours!