No-Knead Authentic Neapolitan Pizza Dough, Especially Made For The Home Oven
Neapolitan pizza dough is made using very few ingredients – flour, water, yeast and salt. My home oven version of this classic pizza dough has 2 extra additions – 1 teaspoon of honey and 1 tablespoon of extra virgin olive oil.
I've added these extra ingredients to help with the browning and crisping of the crust in the lower temperatures of a home oven. This is the perfect compromise because it's enough to improve the quality of the baking process but not enough to change the flavor from the classic original.
The key here is simplicity but thoroughness. You won't need to knead the dough at all, but you will need a stuff spatula to work the flour into the thick mixture by the end.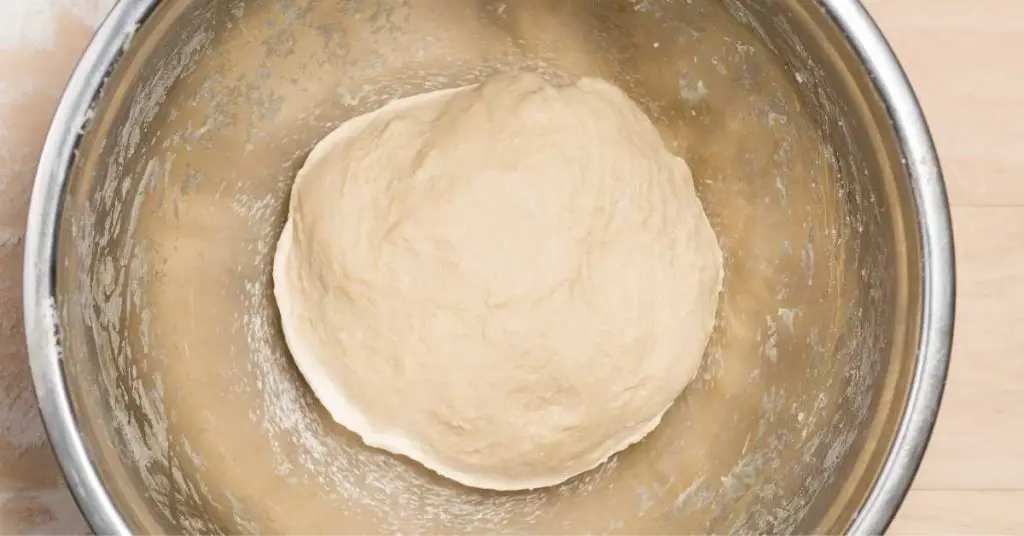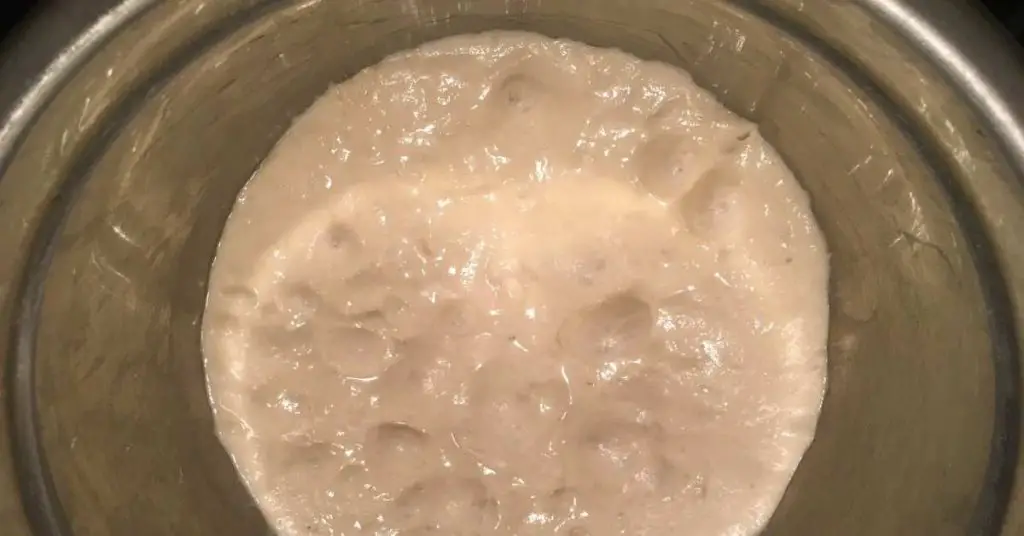 When the dough has rested for 12-18 hours, you can immediately prep it into two 250g balls or let it cold-ferment in the fridge for another 12+ hours.
I recommend putting it in the fridge for at least 1 hour just to make prepping it into balls a bit easier since this is a highly hydrated dough and a can be bit sticky.
Make sure to let the dough balls rest at room temperature for at least 1 hour before shaping it into a pizza. This will allow the gluten to relax and gasses to form and will make your crust light and fluffy.
Ingredients
1/4 tsp Dry Yeast
1 tbsp Olive Oil
1 tsp Honey
8.5g Fine Salt
198ml Water
292g Tipo 00 Flour (or all-purpose if 00 isn't available)
Instructions
Carefully weigh 198ml of water in a mixing bowl. The water should be room temperature to lukewarm but not hot.
Add your dry yeast to the water and mix it thoroughly with your fingers. Make sure all of the yeast granules are absorbed into the water.
Add about a teaspoon of honey to the yeast and water mixture. This can sometimes be difficult to mix in thoroughly if the water is cold, but do your best until most of it is dissolved.
Carefully weigh out 292g of Tipo 00 flour into a separate bowl.
Carefully weigh out 8.5g of salt and mix it in with the flour.
Slowly incorporate the flour and salt mixture ingredients into the mixing bowl full of water, yeast and honey. This will work best if you pour in only about 10% of the flour at a time and completely dissolve it into the water before mixing in more.
When half of your dry ingredients have been added to the water, add a tablespoon of extra virgin olive oil and mix it in completely.
Slowly and incrementally add the remaining 50% of the dry ingredients (flour and salt) into the mixing bowl with the wet ingredients.
Make sure all of the dry ingredients have been thoroughly incorporated into the dough. You'll know when this is done because the sides of the bowl will look mostly clean.
Tightly cover your mixing bowl with plastic wrap and leave somewhere at room temperature for approximately 12-18 hours.